An Illinois rideshare accident attorney can help individuals who have been injured or harmed as a result of an accident involving a rideshare driver or their vehicle. As the use of rideshare applications has grown in popularity, lawsuits may be filed in the event a rideshare driver has been negligent and an accident has resulted. People who have been injured in accidents involving a rideshare automobile could be eligible to recover compensation with the help of an Illinois rideshare accident lawyer.
For more information, contact Attorney Group for Illinois today. Our consultations are free, confidential and without any obligation on your part. We can help answer your questions, and if you choose to pursue a claim we can connect you with an affiliated Illinois rideshare accident attorney who can assist you throughout the legal process.

The time you have to pursue a claim is limited. Contact us for more information.
Get Help Now.
What is a Rideshare?
Often known as "ride-share," "ride-hail" or transportation networking companies, Lyft and Uber are primarily known for their smartphone apps and ability to share passengers with drivers at a moment's notice. Rideshare companies are similar to traditional carpooling in that they promote practices to help save fuel and vehicle emissions.
How Does Ridesharing Work?
Unlike traditional forms of ridesharing and carpooling, transportation networking companies work with available smartphone technologies, GPS navigation and social media networks. Passengers who wish to "hail" a ride must first download the app provided by the transportation networking company. Passengers and drivers must sign up first (drivers face a more rigorous process to drive for their companies). Once passengers have signed up for the app, they can then request a ride and pay their fare just by using their smartphone.
Car Accident Injuries
According to the National Highway Traffic and Safety Administration (NHTSA), over 32,000 people were killed in motor vehicle crashes in the United States in 2014. An additional 2.3 million people were injured in crashes as well. In Illinois, a total of 924 fatalities were recorded.
People who are injured in car accidents may face a number of injuries. Physical injuries may include:
Broken bones
Head and neck injuries
Spinal injuries
Whiplash
Internal injuries
Lacerations
Paralysis
Death
Additionally, people may suffer from psychological and emotional distress as well.
Rideshare Lawsuit Claims
It can sometimes be difficult to determine who is liable in the case of an accident involving a rideshare driver because Lyft, Uber and other rideshare companies often treat their drivers as independent contractors. In the case of a six-year old girl who was killed on New Year's Eve in 2013, Uber attempted to distance itself from the accident and driver only to have a lawsuit filed alleging that the accident caused serious and significant physical and mental injuries to other members of the girl's family.
How an Illinois Rideshare Accident Attorney Can Help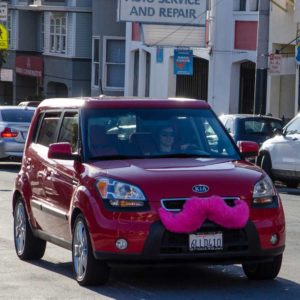 Rideshare companies and their drivers have a duty to provide a safe environment for its passengers, drivers, other commuters, and pedestrians. If there are risks of harm associated with rideshare company drivers, the company must also provide adequate warnings and safeguards. If a driver fails to fulfill this duty, they, as well as the company, could be held liable in lawsuits for injuries that may result.
With the help of an Illinois rideshare accident attorney, people injured as a result of a car accident involving a rideshare car through no fault of their own may be eligible to recover money for:
Medical Expenses
Lost Wages
Pain and Suffering
The families of those who have died in car accidents may be eligible to recover money for funeral expenses and the pain that comes with losing a loved one.
The Time You Have to Pursue a Claim is Limited. Contact Us Today.
For more information, contact Attorney Group for Illinois. You can fill out the form on this page or contact us by phone or email.
After you contact us, an attorney will follow up to answer questions that you might have. There is no cost or obligation to speak with us, and any information you provide will be kept confidential.
Please note that the law limits the time you have to pursue a claim or file a lawsuit for an injury. If you think you have a case, you should not delay taking action.