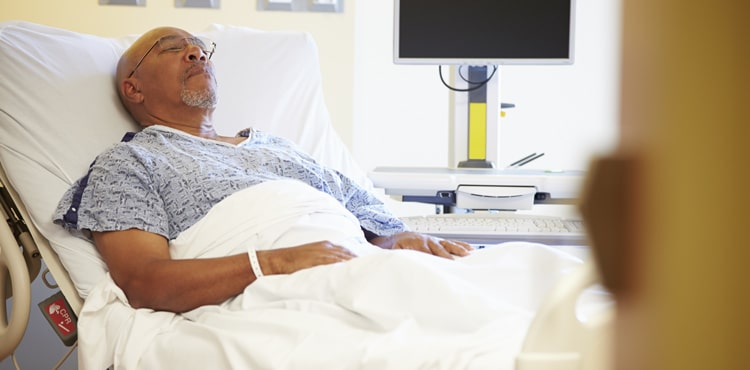 An Indiana Xarelto lawsuit may be an option for patients who have suffered from uncontrollable bleeding after taking the medication to prevent blood clots. Although Xarelto is commonly prescribed as a safeguard against troubling blood clotting issues, reports are finding that, in some patients, the drug has the potential to create serious and even life-threatening issues due to its ability to cause a complete or partial lack of essential blood coagulation functions. Affected patients and their families may be able to file an Indiana Xarelto lawsuit and seek compensation with the help of an attorney.
For more information, contact Attorney Group for Indiana to learn more about your options. We offer free, confidential, no obligation consultations. We can help answer your questions, and if you choose to pursue a claim we can connect you with an affiliated Xarelto lawsuit attorney.
The time you have to pursue a claim is limited. Contact us for more information.
Get Help Now.
Strokes: Leading Cause of Death 
According to the National Stroke Association, a leading, but for the most part preventable, cause of mortality among adults in the U.S. is stroke. Two distinctive kinds of strokes can occur. Blood clots are the catalyst behind the most common type of stroke, an ischemic stroke. When a leak happens in a blood vessel that has weakened or through a brain aneurysm, it can cause a hemorrhagic stroke. Together, these two forms of stroke affect around 800,000 people nationally every year.
Xarelto and Blood Clots
Xarelto, also known as rivaroxaban, is a pharmaceutical drug that when taken, helps to prevent blood clotting within just four hours, according to its makers. It works by blocking a substance called Factor Xa and therefore halting the body's creation of thrombin, which in turn helps to decrease the assembling and clotting of blood platelets.
Xarelto's manufacturers note that while the drug is considered a blood thinner, it works preventatively and proactively to guard against future blood clots, though it does not actually cause the blood to become less thick. Because those who have had pulmonary embolisms; surgical procedures to replace a major joint, such as a knee; cardiac abnormalities; or deep vein thrombosis may be more susceptible to ischemic strokes caused by a clot, these patients may benefit from taking a blood thinner such as Xarelto on a regular basis.
Xarelto Risks
Because much of Xarelto's leftover waste is disposed of via the kidneys, people with existing kidney issues are particularly vulnerable to the unanticipated and possibly dangerous side effects from Xarelto usage, primarily uncontrolled bleeding, says the Huffington Post. Doctors pointed out that while there were no adverse event reports available, they were concerned over the use of the drug because of the lower monitoring needed. For example, patients on another blood thinner called warfarin, require patients to visit their doctor often and undergo blood monitoring. Xarelto does not and this raises concern that without the monitoring, patients could be at risk.
The Mayo Clinic cites several other side effects associated with Xarelto and these include:
Breathing problems
Weakness in the legs
Stools that contain blood
Numbness
Bladder or bowel dysfunction
Bleeding from the gums and nose
Additionally, women may experience bleeding from the vaginal area or a heavier menstruation than normal.
Xarelto Warnings
According to the U.S. Food and Drug Administration, additional cautions were added to the label insert for Xarelto between 2013 and 2016. These warnings include guidance to those with kidney issues who are prescribed the drug, adverse instances of severe bleeding and a caution that if severe bleeding does occur, no particular treatment for the bleeding may be available and a blood transfusion may be necessary.
Xarelto Lawsuit Claims
Some patients who have been affected by the side effects of Xarelto are taking action against the drug's manufacturers and filing lawsuits. Families of deceased patients, in cases where the death has been linked to severe bleeding associated with Xarelto, are also choosing to file lawsuits against makers Bayer AG and Janssen.
How an Indiana Xarelto Lawsuit Can Help
Drug makers have a duty to provide safe products. If there are risks of harm associated with their products, they also must provide adequate warnings. If a drug maker fails to fulfill this duty, it could be held liable in lawsuits for injuries that may result.
People injured by bad drugs may be eligible to recover money for:
Medical Expenses
Lost Wages
Pain and Suffering
The families of those who have died may be eligible to recover money for funeral expenses and the pain that comes with losing a loved one.
The Time You Have to File a Claim is Limited. Contact Us Today.
For more information, contact Attorney Group for Indiana. You can fill out the form on this page or contact us by phone or email.
After you contact us, an attorney will follow up to answer questions that you might have. There is no cost or obligation to speak with us, and any information you provide will be kept confidential.
Please note that the law limits the time you have to pursue a claim or file a lawsuit for an injury. If you think you have a case, you should not delay taking action.