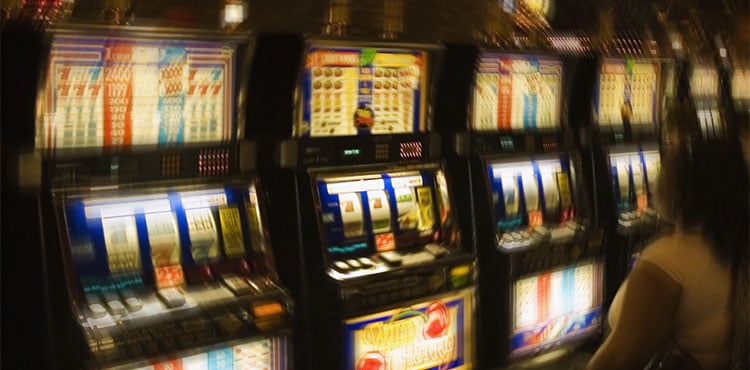 A Minnesota Abilify lawsuit may be an option for patients who suffered from compulsive gambling or other serious side effects after taking the medication. Aripiprazole, known by the brand name Abilify, is often used to treat symptoms associated with schizophrenia, bipolar disorder, and depression. Although Abilify is a popular prescription medication, it has been linked to serious impulse control disorders, including compulsive gambling. Affected patients and their families may be eligible to file a Minnesota Abilify lawsuit and pursue compensation for damages. 
For more information, contact Attorney Group for Minnesota today. Our consultations are free, confidential and without any obligation on your part. We can help answer your questions, and if you choose to pursue a claim we can connect you with an affiliated Minnesota Abilify lawsuit attorney who can assist you throughout the legal process.
The time you have to pursue a claim is limited. Contact us for more information.
Get Help Now.
Brain Chemistry and Abilify
WebMD explains that everyone has natural chemicals in their brains, and people with mental illnesses typically have an imbalance of these chemicals that can cause severe symptoms. For example, a person with schizophrenia may suffer from hallucinations that make it impossible to differentiate between what is actually occurring and what is being imagined.
One medication, Abilify, works to balance the chemicals that regulate these functions and others. The drug is also marketed to those who suffer from bipolar disorder, Tourette's disorder and others as a solution to severe mood swings, depression and anxiety. According to the U.S. Food and Drug Administration (FDA), Abilify does not affect receptors in the brain as fully as other similar drugs. It has been prescribed to millions of patients in the United States since it entered the market in 2002.
Adverse Events and FDA Warnings
Because the FDA regulates medications, the agency has a system that allows health care providers and patients to report any adverse reactions to drugs. Numerous claims of impulse-control behaviors associated with Abilify have been logged, and these primarily affected people who had not previously displayed this type of problem. After health care providers lowered the dosage or removed the patients from the drug, the compulsive urges ceased.
The manufacturer of the drug lists compulsive gambling on the Abilify warning label, but a new FDA warning indicates that the information that the company provided was not adequate. In addition to pathological gambling, there have been reports of binge eating, compulsive sexual activity, and binge shopping. The FDA notes that anyone taking the medication could develop these compulsive behaviors linked to overwhelming impulses to engage in risky behaviors.
Compulsive Behaviors and Gambling
While people who have never experienced compulsive behavior may not understand the uncontrollable urges, they may be familiar with cravings and other natural impulses to satisfy their physical needs. According to an article published in the Frontiers of Psychiatry, researchers note that characteristics of impulse control disorders include strong feelings that mimic natural cravings.
These are accompanied by an inability to exercise restraint and performance of the activities repeatedly, even when the behaviors lead to serious negative outcomes. In the field of psychiatry, compulsive gambling is classified as this type of mental disorder, and people who suffer from it typically experience effects such as relationship issues, financial problems and lower life satisfaction.
Abilify Lawsuit Claims
Patients who began gambling compulsively after taking Abilify have now filed lawsuits against the manufacturer. Some plaintiffs claim that the medication caused severe emotional harm in addition to the large debts resulting from the gambling behavior. Not only that, because the medication affects the brain chemistry, lawsuits allege that the changes comprised physical harm and plaintiffs are seeking compensation to cover the pain and suffering arising from their injuries.
The U.S. version of the warning label on Abilify, which the FDA found insufficient, contains different information than the label on the same medication as it is sold in other countries. The disparity in the information provided is noted by those who are claiming that the company knew of the risk, yet still failed to provide adequate warnings.
How a Minnesota Abilify Lawsuit Can Help
Drug makers have a duty to provide safe products. If there are risks of harm associated with their products, they also must provide adequate warnings. If a drug maker fails to fulfill this duty, it could be held liable in lawsuits for injuries that may result.
People injured by Abilify may be eligible to recover money for:
Medical Expenses
Lost Wages
Pain and Suffering
The families of those who have died may be eligible to recover money for funeral expenses and the pain that comes with losing a loved one.
The Time You Have to File a Claim is Limited. Contact Us Today.
For more information, contact Attorney Group for Minnesota. You can fill out the form on this page or contact us by phone or email.
After you contact us, an attorney will follow up to answer questions that you might have. There is no cost or obligation to speak with us, and any information you provide will be kept confidential.
Please note that the law limits the time you have to pursue a claim or file a lawsuit for an injury. If you think you have a case, you should not delay taking action.