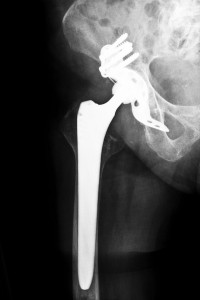 The Food and Drug Administration (FDA) released a statement in early 2013 about the metal on metal hip replacements that have become increasingly popular among hip patients. According to the FDA, these systems are predisposed to early failure, compared to devices made from other materials. Due to the popularity of these devices, various lawsuits against major companies like Depuy, Stryker, Biomet, Wright Conserve and Zimmer have been filed throughout the U.S. If you believe that you have suffered injuries including metal poisoning, pain and swelling or immobility, Attorney Group for Mississippi can help you understand what options may be available to you.
Depuy's ASR hip replacement system was the first of Johnson and Johnson's hip related devices to be recalled due to early failure rates. 93,000 were recalled and 2.5 billion dollars was spent in settlements from the hip implant lawsuits (as of the end of 2013). This product was eventually taken off the market in August of 2013, when the FDA required Johnson and Johnson to propose a modified version of the ASR system.
Following the ASR system was Depuy's Pinnacle Hip system. Similar to the ASR, The Pinnacle's metal on metal design resulted in alleged metal poisoning, attributed to a release of metal particles in the bloodstream. Complications such as tissue death, bone damage and device failure were some of the aftereffects of this product. The case of a female hip patient began the first of many Pinnacle hip implant lawsuits in Texas. This is just one of over 6,000 cases, pending in federal court in Texas alone. If you have fallen victim to this allegedly faulty product, Attorney Group for Mississippi can help you explore your options.
Stryker is another company facing backlash from their Rejuvenate and ABG II hip replacement products. Both devices were recalled in 2012, and there are more than 3700 hip implant lawsuits pending since early September, with litigations continuing to grow. These metal on metal hip replacements have caused Metallosis, Deep Vein Thrombosis and chronic pain in many patients. News surfaced in late 2013 that Stryker has set aside between 700 million and 1.1 billion for potential litigation expenses, according to an article in the Wall Street Journal.
Other products like Smith and Nephew's R-3 Acetabular system, Biomet's M2a Magnum hip replacement system, Wright Conserve's total hip implant systems and Zimmer's Durom Cup hip replacements, left patients suffering from Metallosis, rash, swelling, infections and pain when moving. The metal on metal design of these products were creating a situation where the metal was being grinded together, shaving off particles, and shedding toxic metal ions into the patient's bloodstream. Hip implant lawsuits concerning these devices are popping up in states like Indiana and Georgia. Thousands of product liability claims are being filed throughout the U.S. If you are a patient experiencing any of the complications mentioned above, due to hip implant surgery, Attorney Group for Mississippi wants to get you the help and compensation that you may be entitled to.
Considering Joining Mississippi Hip Implant Lawsuits?
If you have been injured by a defective hip implant and live in the state of Mississippi, Attorney Group for Mississippi wants to help. We can discuss your case and help you determine if you have a claim. If you decide to move forward, we can connect you with an experienced attorney who can assist you with the process. Contact us today to learn more in a free consultation.