Biomet M2 and M2A Magnum Hip Systems were created to help patients suffering restricted mobility due to pain and discomfort within the primary femoral and acetabular components of their hip. Doctors would surgically implant the Biomet M2a Magnum-Stanmore and Exceed ABT device which included a polyurethane cup and bearing set inside a metal liner infused with Biomet's innovational E1 antioxidant. The device as well as the surgical procedure used to implant it was an immediate revolutionary advance in medical technology. Biomet (currently owned by Goldman Sachs Capital Partners, Blackstone Group and other private investors) accounted for 12% of domestic hip implants sold with sales up a staggering $2.5-billion dollars. In 2010 Biomet earned just under $313 million from hip system sales alone and increased their number of employees to over 7000.
The M2 and M2a Magnum Hip Systems became what had been thought by patients to be the first link between their inability to function properly to becoming completely mobile again. However, soon after having the hip replacement surgery, many patients began reporting problems they felt unrelated to their healing from surgery. Patients were experiencing issues such as severe pain and swelling in and around the replacement location. Many patients began becoming more and more ill and upon test results performed by their physicians, discovered they were suffering from a rare but real type of blood poisoning called Metallosis.
What Is Metallosis?
Metallosis is a severe poisoning of the blood that is created when metal particles are absorbed into their bloodstream via the femoral component from the artificial joint in their hip. The condition is a direct result from the metal to metal design of the Biomet Magnum Hip system. Once discovered that Biomet was at fault, many patients began seeking out legal remedy from Biomet recall attorneys around the world.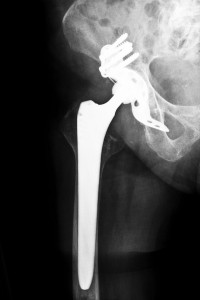 The same can be said for those patients in Mississippi. There are plenty of highly trained and highly experienced hip replacement lawyers in Mississippi that can help those individuals who received hip replacement surgery in which the device used was a Biomet Magnum M2 and M2a Hip Replacement System. Biomet generated a fortune in revenue from the sales of these hip systems but at the cost of patients being later diagnosed with Metallosis as the result!
The FDA has been receiving complaint after complaint regarding these hip replacement systems; however, some patients continue to suffer from symptoms and illnesses far worse than had they never received the replacement surgery at all. If you or someone you love has recently had a Biomet hip replacement system implanted and are now currently experiencing any of the following symptoms or illnesses, an experienced group of Mississippi Biomet hip replacement attorneys can help secure your position and advocate for your immediate need for compensation.
Pain even after healing from initial surgery
High levels of cobalt and chromium ions
Fluid build-up in and around the hip
Loss of bone or tissue dying
Metallosis poisoning
Contact Mississippi Biomet Attorneys
Many patients are already in the process of filing or have filed suit with Biomet recall attorneys. If you too are suffering from these symptoms or believe you might have been exposed to the Metallosis created by the metal to metal design of Biomet's M2 or M2a Magnum Hip Replacement System you should immediately contact one of Mississippi's Biomet hip replacement attorneys so your case can be heard.
Even if you are not currently experiencing any of the symptoms; that doesn't mean you will never have an issue with your new hip. If you haven't already contacted any hip replacement lawyers prior to this case going forward, you stand the chance of being denied compensation later when and if you do experience problems. Don't wait any longer! Contact a Mississippi group of Biomet recall attorneys or Biomet hip replacement attorneys today! You have the right to be heard!