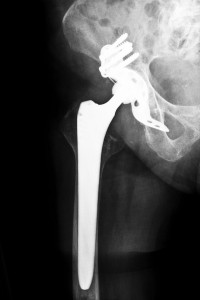 Could You Have a Mississippi Apex ARC Hip Replacement System Lawsuit?
In June 2014, a Florida woman filed the first claim against metal hip manufacturer, OMNI Life Science, a subsidiary of Orthopaedic Synergy, in Massachusetts over the Apex ARC hip replacement system. Now attorneys are questioning if a Mississippi Apex ARC hip replacement system lawsuit could be next.
Two years ago, OMNI Life Science introduced the ARC hip replacement system, a modular system that enables surgeons to fit a titanium stem of a specific length into a ball socket made of chromium and cobalt. This metal-on-metal device resembles other products manufactured by Stryker, DePuy, and other medical hardware companies. Many have been named as defendants in product liability claims.
A hip replacement using potentially flawed hardware can produce serious, and sometimes life-threatening, adverse results in an unsuspecting patient. If you have these, you could collect damages based on documented effects on your health and livelihood, including for pain and suffering.
The ARC Hip Replacement System is a ball-and-joint design. A surgeon can use it to adapt to each patient's physical features, including customizing angles and approximating how the patient would normally walk, bend, and stand using a natural hip. A successful outcome to hip replacement surgery can offer a better quality of life after accounting for the impact of aging and disability.
In the Florida woman's lawsuit, her physician claims this metal-on-metal hip caused a fibrotic and necrotic pseudo tumor in the affected area as well as significant levels of cobalt, chromium, and titanium. Her lawsuit further alleged that OMNI Life Science negligently avoided the impact of its product design flaws by releasing it to the market.
If considering a Mississippi Apex ARC Hip Replacement System Lawsuit it is important to seek legal counsel in order to understand all of your legal options. These metal-on-metal hip systems have potential side effects, including pain, metal buildup in the blood, extra operations and unexpected procedures, breakdown of the joint, dislocation of the joint, inflammation, and swelling.
Contact Us to Learn More
If you or a loved one received a hip implant such as the Apex ARC hip implant and later suffered injury or had to undergo revision surgery, consider contacting Attorney Group for Mississippi. We are here to help answer your questions, keep you informed of your options, and connect you with an experienced affiliated attorney who can assist you in filing a lawsuit. Contact us today for your free, no-obligation consultation.