The Smith & Nephew R-3 Acetabular System first began being used in 2007 as an alternative to other medical devices that were being used to help patients regain mobility and/or reduce the suffering being endured as the result of their damaged or deteriorated joint within their hip. It was widely believed among Smith & Nephew and doctors alike, that the revolutionary implement of the company's all metal liner when combined with metal cup and bearing system would greatly reduce overall wear on the primary femoral and acetabular components of the hip replacement system and thereby eliminate the need for additional surgery. Under pressure to both quickly allow patients the opportunity to regain their mobility as well as satisfy the makers at Smith & Nephew, the FDA quickly tested and approved the R-3 system and it was then released for doctors to offer their patients as an option to rid them of the pain and discomfort they suffered from their hip complications. It was a result of their initial test and findings that Smith & Nephew R-3 Acetabular Systems were implanted in roughly 8,000 patients over the next 3-4 years. Unfortunately, both Smith & Nephew and the FDA were irrevocably wrong.
What Happened and Why The Need For Smith & Nephew R-3 Recall Attorneys?
Soon after patients received the hip replacement surgery and were implanted with the R-3 system, they began experiencing other complications entirely unrelated to the typical pain and discomfort they had felt prior to having surgery. Patients were reporting to their doctor severe pain, swelling and localized rashes around the area of the implant. It was after several patients repeatedly reported the exact same or similar complications that doctors determined there was a bigger underlying issue with the R-3 Acetabular System developed by Smith & Nephew.
Tests were administered and the results were both staggering and heartbreaking for both doctors and patients alike: Metallosis poisoning in the patient's' bloodstream. The initial tests conducted by Smith & Nephew had failed to provide the long-term effects of their metal to metal components being perpetually rubbed and grinded together while the recipient of the implant walked, ran and conducted a normal life of mobility.
The metal components thought to have an essential unlimited lifecycle were in fact wearing out at an extraordinarily rapid rate. The metal to metal design was creating situations in which almost microscopic metal particles were being shaved off and then collecting inside the socket of the joint where the primary femoral and acetabular components met. This became a highly toxic and extremely painful result for the patient.
The Smith & Nephew R-3 Recall: S&N R-3 Recall Attorneys Can Help You With Your Claim
After determining that it was indeed the R-3 system design at fault and after more and more patients became complaining to the FDA, Smith & Nephew began a recall of their R-3 systems in June of 2012. Patients fearing they would receive no legal remedy or medical costs compensation began quickly contacting hip replacement lawyers and Smith & Nephew R-3 recall attorneys in order to secure their claim would receive the attention it deserved.
Symptoms and complications from the R-3 System: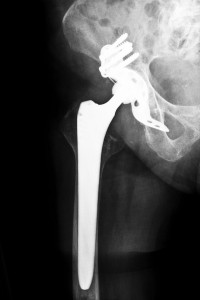 Pain after healing (even when not moving)
Extreme levels of Cobalt ions causing rash and inflammation
Swelling around the area of implant
Bone loss or tissue death
Excessive fluid build-up
Headaches and/or dizziness
Confusion
Problems with nervous system
Infections
If you are experiencing any of these symptoms you may have a claim! Hip Replacement Lawyers can help!
Any patient that received an implant which included hip replacement systems such as the Smith & Nephew R-3 Acetabular implant within Mississippi should immediately contact S&N R-3 recall attorneys to have their case evaluated and documented for future case filings. Those patients who are already experiencing symptoms or complications from having the R-3 system implanted indeed may have a claim for compensation as a result.
Even patients who have had an R-3 system implant and are not yet experiencing complications still need to seek a case evaluation through an experienced group of R-3 hip replacement attorneys as there is no guarantee that they will not develop Metallosis or subsequent complications from their implant. There is a chance that even these patients might in fact have a claim for compensation. Don't wait for the symptoms to occur! Call or contact one of the R-3 hip replacement attorneys so we can help you get the compensation you so desperately deserve.