Mississippi Stryker Hip Replacement Attorneys handle lawsuits pertaining to patients who suffered injuries from the Stryker ABG II modular implant. The Stryker ABG II was placed into the hip implant market in 2009.
However, in 2012, Stryker Orthopedics recalled the defective product. The reason for the recall was that an increasing amount of patients were complaining of inflammation and pain around the hip area. Further, there were a number of patients who needed a revision surgery to take out the faulty and defective hip implant.
Mississippi Stryker Hip Replacement Attorneys deal with patients who have suffered pain in this kind of situation. To be sure, the Stryker recall was a voluntary action, but it has created a call of concern. Stryker attorneys have helped numerous patients receive the maximum benefits and compensations they deserve from this travesty.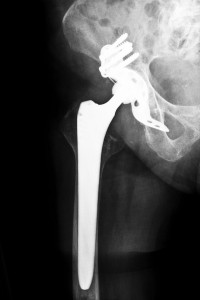 Mississippi Stryker Hip Replacement Attorneys can help you with your claims. Moreover, Mississippi Stryker attorneys will help fight hard for your claim, so you receive the maximum compensation under the law. Hip replacement lawyers have seen many complicated and unique cases pertaining to the Stryker hip replacement recall since 2012.
In fact, Mississippi Stryker Hip Replacement Attorneys have discovered the serious health risks involved with the Stryker recall. More specifically, patients affected by the Stryker AMB II model can face long-term hip problems, if this issue is not taken care of immediately. Nobody deserves to suffer pain caused by a malfunctioning product. This is a claim waiting to be fought on your behalf. If you have any questions or concerns, please call our office immediately. The sooner you pursue a claim, the more likely you are to receive the full benefits you deserve.
Further, many patients have faced severe injury issues with the faulty Stryker model. The most common issues of pain were caused by the continual friction or rubbing of the neck and stem of the Stryker model. What can occur from this continual rubbing is a condition called osteolysis. What that means is this condition affects the bone surrounded by the device is rubbed off and exposes the implant to become loose. The only known solution to this problem is a type of revision surgery that fixes that implant with the bone.