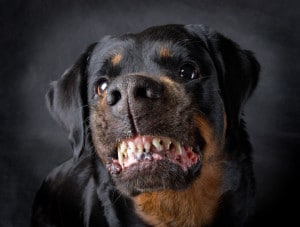 There is always a risk that a dog or a cat will bite, regardless of the animal's disposition. In particular, if a dog feels threatened, is cornered or otherwise antagonized, there is a greater chance that it will attack out of self-defense. Despite the fact that millions of Americans sustain dog bite injuries each year, many of these events go unreported because most people are unaware of possible legal options. However, pursuing claims is often beneficial as it can sometimes help victims to recover compensation for medical expenses, medications and other treatments that they required following an attack.
More than 4.7 million dog bites are recorded each year in the U.S., but only 15,000 victims pursue claims against the responsible parties. Depending on the severity of the injury, you may wish to seek legal counsel from a New York dog bite lawyer to learn more about filing a lawsuit for your condition. You will likely be advised to document the incident including details as to how the event transpired, the dog owner's contact information and the names and contact information of any nearby witnesses.
Some dog bites can run a victim upwards of $18,000 in medical expenses. If a victim requires hospitalization, rehabilitation or care for the next several months or years, the cost of the injury will greatly increase. These unexpected expenses can become worrisome and stressful to many victims and their families, particularly if they are not prepared to handle unexpected bills.
A New York dog bite lawyer can help victims pursue claims for their injuries. While some insurance policies do cover various types of attacks, in many cases, the benefits paid by insurance providers is not enough to cover the cost of doctor's visits, hospitalizations and medications. Additionally, many insurance companies are prepared to offer lower settlements than what the victim is entitled to, but a New York dog bite lawyer can help to protect the legal options of dog bite victims. Should a victim agree to a settlement early in the process, he or she may forever be barred from seeking compensation for additional damages in the future if the injury becomes infected or worsens over the next several months.
Have You Been Bitten by a Dog? Contact Us Today
Attorney Group for New York provides free, no-obligation consultations to victims of dog bites. While pursuing a claim against the dog's owner or other responsible party may seem a bit much, working with a New York dog bite lawyer to recover damages for the injury can help you pay for any medical treatments necessary to help you to heal. Contact Attorney Group for New York today for more information about your options and to be connected with an affiliated New York dog bite lawyer who can help you throughout the legal process.