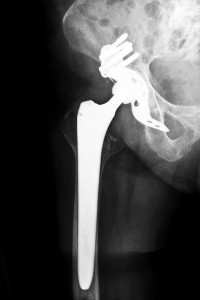 In 2009, a woman in Toccoa, Georgia, had Avaulta Plus transvaginal mesh (TVM) in her pelvis in order to correct pelvic organ prolapse, a condition that many women face after childbirth and as a condition of aging. The woman, a public health nurse, began suffering pain, bleeding and bladder spasms after the surgery. In August 2013, a jury awarded the Georgia woman $250,000 in compensatory damages and $1.75 million in punitive damages, finding that the manufacturer, C.R. Bard, deliberately ignored warnings that transvaginal mesh was a defective medical device. This patient was just one case out of 8,000 pending against the company regarding the device, which was approved by the United States Food and Drug Administration (FDA).
New Updates
Transvaginal mesh was just one in a long line of defective medical devices that have been either recalled or had additional warnings issued about them after patients reported injuries and even death due to problems with the devices. Yet, due to extensive lobbying by medical device manufacturers who claim that the process for getting approvals for new devices takes too long, the FDA has updated approval guidelines in an effort to accelerate approvals for certain devices. Today, almost 95 percent of all devices are approved under the agency's 510(k) procedure, which does not require extensive testing and allows manufacturers to claim that a new device does not need approval because it is similar to a device that has already been approved. It is this procedure that has been updated to allow manufacturers to obtain approval more quickly
Less Stringent than Prescriptions
Safety experts say that the 510(k) procedure, as well as the premarket notification process used for high-risk devices, have far less stringent requirements than those required for prescription drug approvals. In 2014 alone, more than 30 medical devices have been recalled by the FDA. Most of these recalls were due to minor issues, but over the past few years, many devices have been recalled due to serious problems, including:
Cardiac defibrillators
Transvaginal mesh
Hip replacement joints
Robotic surgery tools
Dialysis products
Birth control devices
Knee replacement joints
In some cases, evidence was discovered that the manufacturer was aware of potential problems, but either ignored or failed to notify the public of the dangers. If the products had been subject to more stringent review by the FDA, many experts believe that consumers would not have suffered injuries or died as a result of defective medical devices in Georgia and other states.
Injured From a Defective Medical Device? Contact Us Today
The goal of the FDA is to protect consumers from defective medical devices with thorough testing and review of products before they are released on the market. The current system already allows defective devices to be implanted into patients and by relaxing the requirements for approvals; many experts believe that the number of injuries or deaths due to these devices may increase. If you or a loved one has been injured by a defective medical device, or a loved one has died, contact Attorney Group for Georgia for a free consultation regarding a possible personal injury or wrongful death lawsuit.