A Georgia defective medical device attorney can assist patients who have been harmed by a defective medical device. Medical devices play an important role in the U.S. health care system. Most medical devices are designed to treat, diagnose or prevent illnesses and other health care issues, however, some devices may have the potential to cause injury or harm to patients. Affected patients and their families may be able to hire a Georgia defective medical device attorney and seek compensation for their injuries.
If you have experienced injuries or have lost a loved one due to complications caused by a medical device, contact the Attorney Group for Georgia today to learn more about your options. We offer free, confidential, no-obligation consultations. We can answer your questions, and if you wish to pursue a claim, we can connect you with an affiliated Georgia defective medical device attorney who can assist you throughout the legal process.
Important: The time you have to pursue a claim is limited. Contact us for more information.
Defective Medical Devices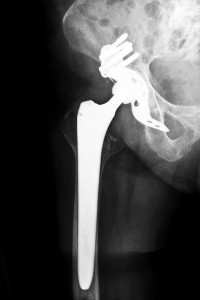 Georgia defective medical device lawyers are called upon every year in response to medical devices that, though engineering to assist and do good, end up being defective and doing harm. The new technologies that manufacturers of medical devices create can serve a myriad of purposes. Individuals with heart problems can live more productive lives with innovations in pacemakers. Those who have suffered from injuries acquired in the workplace or car accidents need orthopedic devices and even substitutes for bones in order to live normal lives. Older people who have problems with their joints benefit from replacements for elbows, ankles, knees and hips. There are even a growing number of medical devices on the market that people use for cosmetic enhancement.
Unfortunately, the testing process for new medical devices is not always adequate, and a lot of new medical technology with the potential to be defective ends up slipping through the cracks. This is particularly true when people agree to having medical devices implanted when they first come on to the market, in the same what that those who buy new cellphones the day they are released are the first ones to experience the bugs that have yet to be worked out. When this happens, victims can experience a lot of pain, and their lives can be significantly disrupted as a result. This can even cause a person to be unable to work or carry on their normal daily activities without assistance. In the worst cases, defective medical devices can cause the death of those who have had them surgically implanted.
Anyone who has been injured as the result of faulty medical device implantation needs to speak to a qualified legal representative right away. The issues surrounding medical device law are extremely complicated, and the compensation that an injured party can receive may be affected by both federal and state laws. The regulations surrounding faulty medical devices are related to product liability, and this area of the law is highly specialize. With this, choosing the right Georgia defective medical device attorney is absolutely essential in getting the proper compensation for victims and surviving family members.
Luckily, people who are suffering from the negative effects of defective medical devices and their family members have advocates to which they can turn. A Georgia defective medical device attorney can help patients who have experience pain and suffering as the result of a faulty or defective medical device. These legal professionals have the experience needed to defend their clients in court and get them the compensation they deserve. This is true even when injured parties are going up against large medical device manufacturers.
How a Georgia Defective Medical Device Attorney Can Help
Device makers have a duty to provide safe products. If there are risks of harm associated with their products, they also must provide adequate warnings. If a device maker fails to fulfill this duty, it could be held liable in lawsuits for injuries that may result.
People injured by defective medical devices may be eligible to recover money for:
Medical Expenses
Lost Wages
Pain and Suffering
The families of those killed may be eligible to recover money for funeral expenses and the pain that comes with losing a loved one.
The Time You Have to File a Claim is Limited. Contact Us Today.
For more information, contact the Attorney Group for Georgia. You can fill out the form on this page or contact us by phone or email.
After you contact us, an attorney will follow up to answer questions that you might have. There is no cost or obligation to speak with us, and any information you provide will be kept confidential.
Please note that the law limits the time you have to pursue a claim or file a lawsuit for an injury. If you think you have a case, you should not delay taking action.