Biomet M2 and M2A Magnum Hip Systems
Georgia Biomet hip replacement attorneys in Georgia represent patients who have received the Biomet M2A Magnum Hip system and have been injured by the device. This new hip replacement system has metal-on-metal parts, which has been marketed as being superior to other hip replacement devices. However, many patients who have received it are now reporting various problems. After analyzing the complaints, Georgia Biomet hip replacement attorneys have found that they suggest a failure rate that is much earlier than predicted. Common issues reported include a failure of the device due to faulty design, hip dislocation or implant loosening.
Despite the fact that the Biomet M2A Magnum has been marketed as being a safer alternative and offering some advantages over previous hip implant systems, it is alleged that the problems associated with it were allegedly known to the manufacturers of the device.
Issues With the Biomet M2A Magnum Hip Implant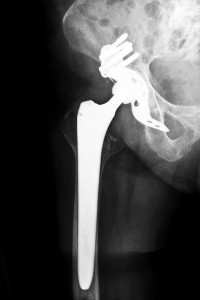 The public has been informed by the Food and Drug Administration (FDA) that a recall has been issued in September 2001, which affects the Biomet M2A Magnum and other devices made by various manufacturers. Biomet recall attorneys have learned that a component found in these hip implant devices may prematurely break, which would necessitate another surgery to replace it. The component in question is the ball of the hip implant, which is made from zirconia ceramic. The recall affects all hip implants that contain defective components and manufactured after January 1998.
Potential Health Issues Associated With Biomet Implants
Our Biomet recall attorneys in Georgia have also been made aware of potentially serious health complications that could be caused by the Biomet Magnum hip implant. Metallosis is a condition that is caused by the shedding of metal ions as metal parts in the implant rub against each other. Metal shavings can rub off and collect in the body, potentially causing problems such as: damage to the nerves, muscles or surrounding tissues, pain in the joint, swelling and difficulty walking.
Contact Georgia Biomet Hip Replacement Attorneys Today
If you live in Georgia and have been injured by a defective Biomet hip implant, you may be able to receive damages for lost wages, medical expenses, plus pain and suffering. By getting in touch with Georiga Biomet hip replacement lawyers, you will be able to find out whether you have a valid claim. We will guide you through the entire process and will defend your rights every step of the way.