Georgia DePuy ASR Hip Recall Attorneys Representing anyone with a DePuy ASR Hip Implant
At the beginning of the 21st century, a new type of hip replacement appeared on the market. Called metal-on-metal hip replacements, these new medical devices were claimed to be more durable and work better when used by patients. However, in many cases, they proved to be just the opposite. Our Georgia DePuy ASR Hip Recall Attorneys are aware of several patients suffering injuries as a result of using a metal-on-metal hip replacement, such as the Depuy ASR.
Due to ongoing problems with the devices, DePuy has issued a recall in 2010. This was done after reliable data collected in numerous countries showed that these hip implants had failure rates that were far above average. DePuy ASR hip recall attorneys are working hard to help those who were injured by a defective implant by fighting on their behalf so they can get the compensation they deserve for their injuries.
The recall is aimed at 2 hip replacements sold in the United States, the DePuy ASR XL Acetabular Hip System and the DePuy ASR Hip Resurfacing System. According to Georgia DePuy ASR Hip Recall Attorneys, upwards of 30,000 people may have received one of the implants affected by the recall. DePuy ASR attorneys all over the United States continue to receive new information from individuals who have suffered serious side effects after having one of these implants installed.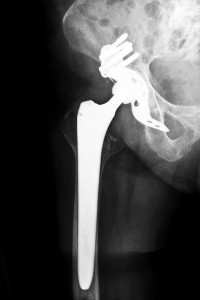 Georgia DePuy ASR Hip Recall Attorneys if you or a loved one had to face the consequences of a defective hip implant. Some of the most common problems experienced by patients include severe pain, difficulty walking, swelling, premature device failure and the necessity to have additional surgery to correct the problems. Georgia DePuy ASR Hip Recall Attorneys may be able to help you receive compensation for medical bills, lost wages, plus pain and suffering.
Contact Georgia DePuy ASR Hip Recall Attorneys Today for Urgent Information:
Even if you don't have any pain or difficulty walking, there is another serious problem with metal-on-metal hip replacements that can affect you. As the hip replacement wears down, it can shed metal ions, resulting in a condition called metallosis when they enter the bloodstream. This can destroy tissue found around the implant, cause severe pain and even neurological damage. The DePuy ASR isn't the only brand affected. Stryker brand implants also have similar problems. Georgia DePuy ASR Hip Recall Attorneys have received numerous complaints of side effects from the devices. Therefore, if you're suffering from problems caused by a defective medical device, DePuy ASR attorneys or Stryker hip replacement attorneys can evaluate your case and see if you're eligible to get compensation.
For more information see our Depuy Hip Recall Information Center.