DePuy Orthopaedics is the manufacturer of hip replacement devices, which are used on patients who experience problems with their hips. Although the original intent of these devices was to improve the quality of life for patients, many have suffered potentially dangerous side effects after surgery. As a result, families have sought the guidance of DePuy Pinnacle recall attorneys to pursue a claim.
Generally, patients have reported experiencing chronic pain, disabling effects and having additional surgeries after receiving a Pinnacle hip replacement device. DePuy hip replacement attorneys in Georgia can help anyone in Georgia who is a victim of these devices. Contact DePuy Pinnacle attorneys today if you or a loved one is suffering from serious side effects.
Side Effects from DePuy Pinnacle Hip Replacement Devices
Patients have reported many different side effects associated with the devices to DePuy hip replacement attorneys. Generally, some of the most serious side effects include: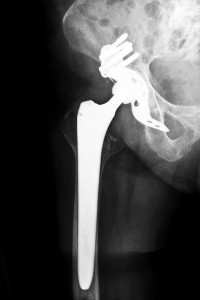 Hearing clicking noises in the joint
The need for additional surgeries
Failure of the implant to heal conditions
Constant discomfort or pain
Dislocation of joint
Difficulty walking with hip replacement implant
A decrease in the range of hip motion
The DePuy hip replacement lawyers at our Georgia firm understand the risks for patients who received this implant. In addition to serious side effects, you are at-risk for getting metal poisoning. This can further harm your system by causing neurologic, liver or kidney damage.
Defects Associated with the DePuy Hip Replacement Device
The Depuy Pinnacle recall attorneys at our firm are aware of the problems patients are having with the hip replacement device. They have found that patients may have:
An increased risk of fracturing the bone in the region where the implant is placed
A dislocation or loosening of the implant
Metal shavings inside the body
Medical problems related to these defects may include damage to tissue, a loss of hip function and other systemic problems. With the help of DePuy Pinnacle recall attorneys, you might be able to receive financial compensation for any injuries you suffered from these side effects.
Finding DePuy Pinnacle Recall Attorneys
Essential to having a winning case with a DePuy Pinnacle hip replacement is to select a skilled attorney to represent your interests. Our Georgia firm is committed to helping clients with these types of cases. From the moment you contact our attorneys, you will receive compassionate, personalized customer service. We are dedicated to providing excellent customer service while aggressively fighting on your behalf.