Zimmer Durom Cup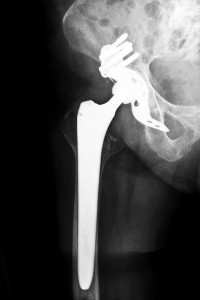 Our Zimmer Durom Cup hip recall attorneys in Georgia have done a lot of research on the Zimmer Durom Cup. It was designed and marketed as a high quality replacement for patients that are younger and more active, who will also live longer while the hip implant is in place. Despite these claims by the manufacturer, numerous patients in Georgia have complained about serious problems, such as premature failure of the implant, sever pain and the need to have additional surgeries. Currently, it is not yet known how much the hip implant has contributed to the injuries and what part a lack of training in doctors played. Zimmer Durom Cup hip recall attorneys are here to help you understand the legal remedies available to you, so that you can make a more informed decision about proceeding with a lawsuit.
Problems Associated With the Zimmer Durom Cup
Zimmer Holdings, Inc. has introduced the Zimmer Durom Acetabular Component in 2006. Our Zimmer hip replacement attorneys have found out that in less than 24 months, it became apparent that there are potential issues with this medical device. Some investigations have been made and their conclusion shows that the main source of problems was a lack of proper instructions and training offered to orthopedic surgeons who implanted the device.
Zimmer hip replacement attorneys are carefully examining the problem in an effort to find out whether those who have received this hip implant and have been injured by it could seek compensation for their injuries. Common problems associated with this device include: loosening of the hip implant, the necessity to have corrective surgery after installation, hip pain which persists after 3 months following surgery. Those who choose to seek compensation could be able to receive payments for medical expenses, lost wages, plus pain and suffering.
Evolution of Zimmer Durom Cup Problems
Sales of the Zimmer Durom Cup were halted in 2008 after the manufacturer said they were working on resolving problems associated with it. Our hip replacement lawyers in Georgia have discovered that Zimmer's plan is to restart sales once better training protocols and instructions could be put together for surgeons.
In the two years that it was available, close to 12,000 individuals in the United States have received a Zimmer Durom Cup. However, it is not yet known how many of these have suffered problems associated by the device and a lack of proper instructions given to surgeons. If you have experienced problems, our hip replacement lawyers may be able to assist you in getting the compensation you deserve. Contact us today.