Alabama Smith and Nephew Hip Replacement Attorneyss
Originally marketed as a device which promised the best range of advanced bearing options, Smith and Nephew's R-3 Acetabular System was marketed to help improve the patient's overall quality of life. The manufacturer claimed that the hip implant would allow a greater range of motion, so patients could move about more freely with less pain and friction. Smith and Nephew also maintained that the patient would have a reduced risk of requiring revision surgery as the device was intended for long-term use. However, as physicians began to implant the device, patients began to report adverse side effects. Since its release in 2009 and the recall issued in June 2012, nearly 4,000 metal linerers in the device were implanted in the country. If you underwent surgery and were fitted with an R-3 system that you believe was defective, contact Alabama Smith and Nephew Hip Replacement Attorneys to learn more about your rights.
R-3 Background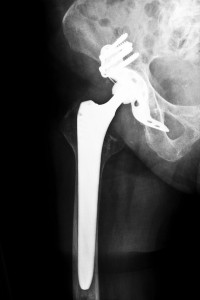 A London-based company, Smith and Nephew has successfully manufactured numerous devices for knees, shoulders, and hips. Moreover, Smith and Nephew is the fourth largest manufacturer of hip implant devices in the United States.
In particular, the R-3 system was released in Australia and Europe in 2007, and it did not make its debut in the United States until 2009. However, on June 1, 2012, Smith and Nephew issued a recall of the device across the globe, stating that the metal liner caused an increased risk of metal sensitivity, infection, pain, loosening, device failure and dislocation. Upon further review, the device demonstrated a higher than average revision rate, with patients needing corrective surgery 6.3 percent of the time over four years, compared to 2.89 for other makes and models of hip replacement devices.
R-3 System Recalled in 2012
Since its debut in 2007, over 7,700 patients had been fitted with the R-3 cup during surgeries, according to Reuters. However, many patients reported complications such as fractures, infections and dislocations; these reports eventually led to Smith and Nephew recalling not the entire device, but simply the metal cup part of the system. Because the full hip implant system was not part of the recall, surgeons could technically still use the device; they had to supplement with a non-metal cup liner instead.
On June 1, 2012, the manufacturer issued a recall after data showed that there was a higher than average number of problems arising, stemming from reports from both physicians and patients. With the recall came the need for Alabama Smith and Nephew Hip Replacement Attorneys. Many patients were diagnosed with metallosis, or the metal toxicity that occurs when the metal pieces rub together frequently. After the issue of the recall, Smith and Nephew sent a warning to hospitals and physicians who had previously implanted the system; the company claimed that the letter was simply a precautionary measure, and that they were unable to identify just one source of failure in the device itself. The letter also advised each physician and its hospital or facility to follow up immediately with patients that had been fitted with the implant to verify the condition and health of that individual.
Even after the recall and the adverse side effects, Smith and Nephew claim that the design of the system is designed in such a way to give surgeons greater options, better flexibility and enhanced stability when performing the procedure. The R-3 System is still on the market, yet the metal hip cup liners have been joined with ceramic and plastic liners as well; physicians may inform patients about the benefits and risks of each liner, and the patient can make an informed decision based on the information at hand. However, when one chooses to use the device with a metal cup, it automatically can be considered a metal-on-metal device. While Smith and Nephew previously claimed that these devices were safe, durable and wear-resistant, Alabama Smith and Nephew Hip Replacement Attorneys can produce data and evidence that prove the metal cup was prone to malfunctions.
Symptoms and Health Risks of the R-3 System
Originally, metal-on-metal hip devices were created to be more durable and allow for a better rang-of-motion for longer periods of time. However, these devices have a higher failure rate than manufacturers originally thought they would, and they often require revision surgery and replacement within a short length of time. These metal-on-metal devices may cause painful and serious side effects including additional revision surgeries, bone deterioration, metal toxicity, loosening of the implant, dislocation, severe pain either with or without moving, and swelling either directly at the site or nearby the place of implantation. Patients are experiencing many of these adverse side effects and many are consulting with Alabama Smith and Nephew Hip Replacement Attorneys to learn more about their rights.
Metal-on-metal implants may cause a metal toxicity known as metallosis that occurs when the metal pieces rub together continuously; this friction creates scraps of metal that can accumulate in the blood stream and around the other organs. Metallosis may cause other side effects including headaches, dizziness, gastrointestinal complications, confusions, emotional issues and infections. Nervous system complications have also been reported including tingling and burning in arms and legs and numbness. Cobalt poisoning may cause tremors, cognition, hearing or sight issues, cardiomyopathy, skin rashes and hypothyroidism.
Contact Us
If you or someone you know received the R-3 hip replacement device manufactured by Smith and Nephew and are currently suffering from serious health complications or side effects, contact Attorney Group for Alabama's Alabama Smith and Nephew Hip Replacement Attorneys to learn more about your rights. You may be eligible to receive compensation for loss of earnings, revision surgery, medical bills and pain and suffering. Act now; the time to pursue a claim may be limited.