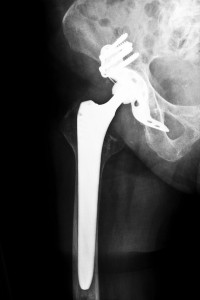 A number of big name medical device manufacturing companies are currently involved in litigation suits initiated by individuals who suffered personal injury allegedly due to faulty metal-on-metal hip replacement devices. Thousands of cases have been filed so far. Some hip implant lawsuits have been resolved through settlements or awards, and many more are still pending.
Depuy Pinnacle and ASR Implants
Approximately 12,000 hip implant lawsuits have been filed so far against DePuy for problems allegedly resulting from ASR implants. Another 3,000 suits revolve around the Pinnacle implant, which was not removed from the market until August 2013. In addition to personal injury, the suits claim the company failed to provide the appropriate warnings about the potential risks associated with the products. By the end of 2013, DePuy spent more than $2.5 billion to settle claims involving ASR systems.
Stryker Rejuvenate and ABG II Implants
Alabama attorneys are also involved with ABG II and Rejuvenate hip implant lawsuits. As of September 2014, more than 3,700 suits were filed in federal and state courts against Stryker secondary to failure of the two types of implants. Thus far, only 19 cases have been resolved. Reports indicate that the company set aside $1.1 billion dollars for expenses. However, more recent statements released by the company suggest that Stryker expects expenditures to exceed this amount.
Smith & Nephew Implants
The UK based company paid $11.3 million for violations to the federal Trade Agreements Act after selling orthopedic devices to the Department of Veterans Affairs. The devices were sold under the guise of being manufactured in the United States. However, the devices were actually made in Malaysia. The company also faced litigation and paid the U.S. Department of Justice $28.9 million for paying surgeons to use their implants. Between 3,000 and 4,000 patients received R3 Acetabular Systems in the United States between 2009 and 2012. It is unknown at this time how many individuals may have suffered injuries after receiving the metal-on-metal devices. Alabama attorneys are prepared to evaluate claims against the company.
Biomet Implants
In Indiana alone, more than 1,200 hip implant lawsuits have been filed against the company for product failure of the M2a Magnum Hip Replacement System. By January 2014, Biomet agreed to settle all of the cases for approximately $56 million, which reportedly meant that each plaintiff received $200,000 in compensation, pending a case by case evaluation. During the summer of 2014, orthopedic manufacturer Zimmer bought the company and expects to achieve $135 million in sales within the first year.
Zimmer Durom Cup
However, Zimmer is also not without legal problems. The Durom Cup metal-on-metal implants demonstrated a 24 percent failure rate, which resulted in approximately 240 hip replacement lawsuits initiated against the company. Thus far, Zimmer paid $400 million to resolve 100 cases. The company reportedly expects to spend a minimum of $200 million more to settle the remaining suits.
Wright Conserve
As of August 2014, the orthopedic manufacturer reported that there were more than 800 liability claims filed involving the Conserve Total Hip Implant System, the Conserve Total A-Class Advanced Metal Hip Implant System and the Conserve Resurfacing System. Neck failure experienced in the Profemur replacement systems have also instigated lawsuits in federal and state courts.
Considering Joining Alabama Hip Implant Lawsuits?
Attorney Group for Alabama provides free consultations for Alabama residents who may have suffered injuries after receiving a hip replacement. By contacting us, patients may get much needed answers to questions. Contact our firm today and let us help you determine if you have a claim.