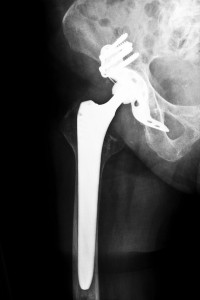 In many ways, medical technology and products are changing for the better. New products have been introduced, new procedures are in the testing phases and the medical community, as a whole, is likely hoping to benefit from these advancements. New devices such as certain types of hip replacements are being introduced and used on a daily basis, and while one of the most common of all surgical procedures performed in the country is that of a hip implant, thousands of recipients are currently experiencing complications after the devices they received prematurely failed, and thousands of lawsuits are resulting.
Hip replacement procedures can provide the patient with a greater mobility and reduced pain so that they can potentially experience an increased quality of life. While this has been the case for many, thousands of others have suffered from complications and side effects due to certain types of hip replacements. If you are an Alabama resident who has suffered injury after receiving a hip implant, contact Attorney Group for Alabama to learn more about filing a lawsuit and seeking compensation for your injuries.
Types of Hip Replacements
In the early 1980s, the first all-ceramic hip implants were introduced. However, these devices did not receive U.S. Food and Drug Administration approval until recently. Still, the ceramic coating on these types of hip replacements is intended to be smoother and more scratch and wear resistant than other types of hip replacements. Similarly, ceramic-on-metal devices feature a ceramic femoral head, a metal acetabular cup and were approved by the FDA in 2011.
The most common types of hip replacements are metal and plastic. These devices are comprised of a plastic polyethylene spacer between a metal ball and a metal socket. An all-metal hip implant is made of the same cobalt, chrome, titanium or stainless steel metal but does not include a plastic spacer. However, these metal-on-metal hip implants are designed to have a greater range of motion, can accept larger bearings and have less wear-and-tear damage overall.
Plaintiffs Pursue Claims against Manufacturers
Wright, Zimmer, Biomet, Smith & Nephew, DePuy Orthopaedics and Stryker Orthopedics have all been named in hip replacement lawsuits that have been filed on behalf of patients across the country. While each company is responsible for its own products, each of the claims brought forth against the manufacturers is similar and includes allegations of complications such as:
Discomfort and pain
Bone fracture
Tissue or joint damage
Early device failure
Swelling
Metal toxicity
Difficulty standing or walking
Neurological damage
Limited mobility
Infection
Court documents indicate that in December 2013, Stryker agreed to a settlement of several lawsuits pertaining to the company's ABG II and Rejuvenate modular-neck hip stems, and DePuy recently reached a $2.5 billion settlement for more than 8,000 ASR hi implant lawsuits. Additionally, more than 7,500 lawsuits have been filed against DePuy over the company's Pinnacle device as of April 15, 2014.
Although lawsuits are pending and settlements are occurring, recipients of hip implants may still have legal recourse. If you have been injured in Alabama and you would like to learn more about pursuing a claim, contact Attorney Group for Alabama.
Attorney Group for Alabama Can Help
If you or someone you love has questions about the types of hip replacements and lawsuits involved, or if you are a hip implant recipient and you are currently experiencing complications, Attorney Group for Alabama can provide you with a free case evaluation and help you determine if you have a case. We can help answer your questions and put you in touch with an affiliated Alabama hip implant attorney who can help you seek the compensation to which you may be entitled. Contact us today for more information about filing a lawsuit and how to take the first step in recovering damages for your condition.