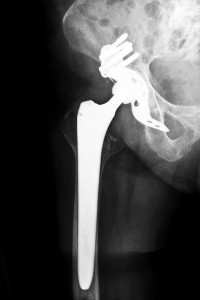 A court update on September 17, 2014 included information pertaining to the federal Biomet litigation that is currently underway in the U.S. District Court, Northern District of Indiana where more than 2,400 Biomet lawsuits are pending. Cases have been divided into two groups: Group 1 includes plaintiffs who successfully completed discovery requirements before December 31, 2013, and the other includes patients who successfully finished the required fact sheets between the first of January 2014 and June 13, 2014. As of December 2013, more than 750 lawsuits had been filed that were determined to be eligible for the Biomet settlement.
Biomet Settlement
In February 2014, a Biomet settlement was reached between the manufacturer and plaintiffs who accused the company of producing and marketing defective metal-on-metal hip replacements. According to plaintiffs, the M2a Magnum and M2a 38 all-metal implants were allegedly prone to early device failure, thus resulting in the need for expensive and painful revision procedures. As a result, patients throughout the U.S. are currently pursuing claims in an attempt to recover damages for lost income, pain and suffering, and medical expenses. If you believe that you have a case, please contact Attorney Group for Georgia today for more information about your options.
The Biomet settlement will compensate valid claimants with $200,000 each for the injuries allegedly caused by the company's products. Depending on other factors such as the patient's age, extent of the injuries, and damages incurred, that payment award will increase. Additionally, Biomet has stated that individuals who were fitted with one of the company's metal-on-metal hip implants will still be entitled to pursue a claim for compensation if injuries or complications that result in the need for revision procedures develop in the future.
Individuals who believe that they may have a case are urged to seek legal counsel from an attorney in Georgia as they may still be entitled to pursue a claim for compensation. While the Biomet settlement is continuing to progress, this does not necessarily bar new plaintiffs from filing a lawsuit against the manufacturer to recover damages for the injuries they allegedly sustained while fitted with the company's all-metal implants.
Fitted with the M2a Magnum and Suffered Complications?
The Georgia Injury Attorney Group can help you to determine if you have a case by providing you with a free comprehensive evaluation if you were fitted with a Biomet metal-on-metal hip implant and you suffered complications that you believe were caused by the device. If you decide to seek damages for your condition, we can connect you with an affiliated attorney in Georgia who can help you to seek the compensation to which you may be entitled.