Stryker Rejuvenate Hip Recalls in Georgia
Each year, more than 200,000 people in the United States undergo hip replacement. More than 80% of these operations are successful. People who could not walk without pain or stiffness are returned to normal or near normal activities. When it works, as it usually does, hip replacement is one of the great success stories in medicine. When it doesn't work, there is pain, suffering, and sometimes a lawsuit. For immediate help, call our Georgia Stryker Hip Replacement Lawyers now or fill out a form and an attorney will call you back as soon as possible.
Such is the case with Stryker Orthopaedics, a company started in Kalamazoo, Michigan, in 1942 and now a leader worldwide in medical technology. In 2012, Stryker recalled two artificial hip implants, the Rejuvenate and the ABC II. It acknowledged some 45 patient reports that complained of pain and swelling in the area of the hip replacement.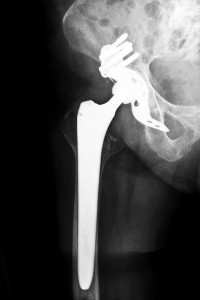 Surgery to replace the hip joint was first performed in the United States in 1960. This joint, one of the body's largest, contains a ball at the top of the thighbone, which fits into a socket in the pelvis. The ball and socket are covered with cartilage that helps to keep all the parts running smoothly. Hip replacement surgery replaces these parts to fit and work as naturally as the original hip joint. The early materials used in these operations were usually plastic or ceramic. However, some medical technology companies, such as Stryker and Johnson & Johnson, now manufacture metal on metal (MoM) devices, said to be more efficient because the implant is easily adaptable to each patient.
Stryker is not the first medical technology company to issue recalls on MoM implant devices. In 2010, Johnson & Johnson recalled two of its implants that are manufactured in its DePuy Orthopaedics division. The problem cited in both recalls is that the all-metal parts of the implants tend to rub against each other when the person moves. This causes tiny metal shavings to be deposited in the body, which leads to inflammation in the area and may eventually lead to metallosis, or metal poisoning. The result is pain, tenderness, stiffness, and swelling around the hip and eventually may lead to another replacement surgery, which is not only expensive but carries more risks than the initial operation.
When hip replacement surgery became an option for those suffering from an inability to walk without pain or stiffness, the focus was usually on those over the age of 60. Today, many younger people, especially those who are injured in professional or other sports activities, undergo hip implants with great success. Young and old alike benefit from this new technology, which restores the ability to move freely. There is no doubt that these implants improve movement in most cases. However, with recalls from and lawsuits against Stryker and Johnson & Johnson, the attention is focused on the safety of the materials that are used to manufacture them.
Contact Georgia Stryker Hip Replacement Lawyers Today
Have you or a loved one undergone hip replacement therapy with an MoM device? If so and you are suffering increasing pain and stiffness or you are finding it difficult to walk freely or even to stand up without great difficulty, you may have a case against Stryker and its Rejuvenate implant. Your first step is to contact Georgia Stryker Hip Replacement Lawyers. Your Georgia Stryker Hip Replacement Lawyers are familiar with the regulations that govern such recalls in the state. He or she will take your case n a contingency basis, which means that you pay no fees until the case is won. Winning the battle may bring you compensation for your injuries. To win the battle, your attorney must prove that your physical condition today, including pain and/or problems walking or standing, is directly due to the Stryker implant. Call Georgia Stryker Hip Replacement Lawyers today for urgent information.