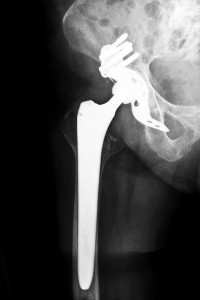 Hip replacement procedures are intended to relieve the symptoms of a defective or damaged hip, including swelling, pain, limited mobility and difficulty performing daily activities. While thousands of artificial implant recipients have reportedly been able to resume their quality of life, others have allegedly been adversely affected by several types of hip replacements, claiming that they suffered from additional complications such as early hip implant failure.
Each year in the U.S., more than 332,000 hip implantation procedures are performed. While this statistic indicates that these surgeries are among the most common in the country, not every individual who is considering an artificial hip implant is a good candidate for each type of device. Depending upon the patient's activity level, overall health, age and surgeon preference, he or she may be best suited for an all-metal, all-ceramic, metal and plastic or ceramic-on-metal device.
Are Hip Replacement Procedures Expensive?
The cost of a total hip replacement surgery will depend upon the state in which the patient lives, the type of procedure and implant chosen as well as the hospital in which the surgery will be performed. Although the average cost of these procedures is not yet known, a study conducted by the Journal of the American Medical Association found a large range in terms of the expenses associated with a hip implant surgery. According to the study, a patient can expect to pay anywhere between $11,000 and $125,000 to receive an artificial hip implant.
Assuming there are no complications following surgery, a patient in Georgia may be released from the hospital between three and five days after he or she receives the device. On the other hand, should the surgeon have difficulty implanting the device, or if the patient reports additional pain, early hip implant failure or difficulty moving, he or she could take as long as three to six months to fully recover from the procedure.
Plaintiffs Allege Complications, Early Hip Implant Failure
Hip implant recipients throughout the U.S. are currently pursuing claims against several medical device manufacturers, including DePuy, Wright, Biomet, Stryker and Zimmer. Each of the pending lawsuits against these companies include allegations of early hip implant failure as well as complications such as more severe pain, infections, limited mobility and infections.
According to court records, Stryker reached a settlement in December 2013 to resolve claims that its Rejuvenate and ABG II modular-neck hip stems caused recipients to suffer from hip implant failure, among other problems. Similarly, DePuy agreed to a $2.5 billion settlement to close more than 8,000 ASR hip implant lawsuits. However, although patients are receiving compensation for their injuries, future plaintiffs in Georgia may still be entitled to pursue claims and recover damages for their conditions.
Have You Experienced Hip Implant Failure in Georgia?
The symptoms of a hip implant failure can be tricky to decipher, particularly if they resemble common side effects of a hip replacement procedure. However, if you or someone you love believes that complications resulted following an implantation surgery, you may have legal recourse. The Georgia Injury Attorney Group can help you determine if you have a case by providing you with a free case evaluation. We can also help answer your questions and connect you with an affiliated Georgia attorney who can file your hip implant failure lawsuit on your behalf and work to help you recover the damages to which you may be entitled.