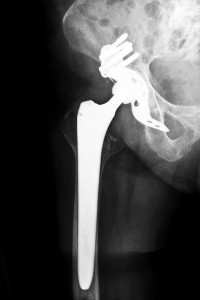 Manufacturers of artificial hip replacements have been the targets of several lawsuits over the past few years, and now another company, Omnilife Science Inc., has become the defendant in a personal injury lawsuit concerning its Apex ARC Hip System. This lawsuit, which was filed in Massachusetts, is the first in the nation against Omnilife Science and its subsidiary Orthopaedic Synergy, Inc., but attorneys across the United States believe that additional lawsuits could be filed in several other states, including Georgia. Anyone in Georgia who has had hip replacement surgery and later suffered injury or had to undergo revision surgery should consider contacting Attorney Group for Georgia for a free consultation.
What is the Apex ARC Hip System?
The Apex ARC Hip System is one of the latest hip replacement products to be made available for use on patients in the United States. According the manufacturer's website and a related press release, the Apex ARC is considered an unconventional implant that was designed to correct the faults in other models, such as those released by Stryker and Depuy. According to Omnilife Science, the ARC helps surgeons conserve bone, and it supposedly prevents damage to the patient that is caused by metal-on-metal articulation.
The Apex ARC Hip System has been marketed toward young, active patients because it is supposed to conserve the bone of the femur and create a condition that preserves the bone over time. Omnilife Science says that the ARC is uniquely shaped so that it can be implanted through a minimally invasive procedure. However, when viewing photos, it appears to have the exact design of the Stryker Rejuvenate implant, which was voluntarily recalled after several complaints were issued and a number of lawsuits were filed by attorneys in Georgia and other states.
First Lawsuit Filed in Massachusetts
The first lawsuit against Omnilife Science for its Apex ARC Hip System was filed in Suffolk County, Massachusetts, on June 24, 2014, by a Florida woman. The plaintiff, who lives in Ft. Lauderdale, Florida, underwent hip replacement surgery in 2012, but less than one year later, she started to experience severe pain in the hip where she had the Apex ARC implanted.
During the course of several tests and examinations, the plaintiff's doctor discovered elevated levels of chromium, cobalt and titanium in her blood and found that a pseudotumor had developed in her soft tissues. Later testing showed that the plaintiff had also developed iliac vein stenosis and that the tumor contained both necrotic and fibrotic tissues. The doctor also found that the taper junction of the implant was corroding, which could account for the elevated levels of metals. To correct the damage and relieve the pain she was experiencing, the plaintiff had to undergo three different procedures: sciatic nerve neurolysis, debulking of the mass and hip revision surgery.
Contact a Georgia Attorney Today
If you are a resident of Georgia and have had hip replacement surgery and later suffered injury or had to undergo revision surgery, contact Attorney Group for Georgia for a free consultation about a potential lawsuit involving the Apex ARC Hip System. We can help you understand your options and connect you with an affiliated attorney if you decide to pursue a claim. Contact us today to learn more.