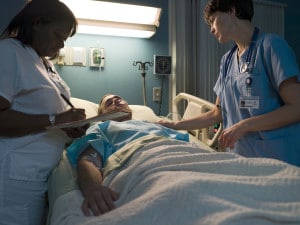 Louisiana is home to one of the largest and most productive seaports on the Gulf of Mexico: New Orleans. Known for its Mardi Gras celebrations as well as for a general lifestyle of good times, good food and good drink, New Orleans is also located in a state that is currently grappling with asbestos issues. Louisiana shipyards, like others around the U.S., as well as oil refineries throughout the state struggle with asbestos exposure. Following Hurricane Katrina, which caused devastation to the point that the area is still recovering, New Orleans and Louisiana as a whole found new reason to be concerned with asbestos exposure. Between 1999 and 2010, asbestos-related diseases claimed the lives of at least 676 residents of Louisiana, according to The Mesothelioma Center.
Occupations at Risk in Louisiana
Due to the amount of oil pulled from the Gulf of Mexico, the state is home to many laborers of oil refineries who were exposed to the toxic mineral on the job. As a result, these workers are at risk for developing mesothelioma and asbestosis. The mineral was used to insulate pipelines, vats and tanks, and salt mines used the mineral in the purification process. Additionally, first responders such as rescue, fire and police personnel as well as volunteers were exposed following Katrina while cleaning up New Orleans and rebuilding the city.
When Hurricane Katrina hit on August 29, 2005, the resulting floodwaters destroyed innumerable residential homes, buildings and forestry in the Gulf Coast area. The U.S. Environmental Protection Agency warned that more than 100 pollutants may have been present in the air, drinking water and floodwaters following the hurricane, and the EPA acknowledged that the presence of asbestos, parasites, chemicals, sewage waste and pesticides could potentially pose a health risk for relief workers as well as residents who did not evacuate the region.
Asbestosis vs. Mesothelioma: What is the Difference?
Asbestosis can cause symptoms such as shortness of breath, dry cough, difficulty breathing, and chest pain. It is a nonmalignant form of cancer that may develop due to repeat asbestos exposure. Although this type of lung cancer can spread to other parts of the body, it always develops in the lungs. Mesothelioma, on the other hand, develops in the thin membrane that forms the linings in the lungs and not in the lungs themselves. It is not officially known as a form of lung cancer, but it also causes many similar symptoms in patients as asbestosis.
Physicians may perform biopsies and imaging scans in an attempt to determine whether a patient has developed asbestosis vs. mesothelioma. It is important for those who believe they have been exposed to the mineral, whether on the job or elsewhere, to seek medical attention and provide their physicians with a comprehensive medical and occupational history so that they can receive an accurate asbestosis vs. mesothelioma diagnosis if symptoms should arise.
Asbestosis vs. Mesothelioma Lawsuits in Louisiana
Due to Louisiana's extensive history of exposure to the mineral, companies throughout the state have been defendants in numerous asbestos lawsuits. A jury awarded $7.55 million to a Slidell man in September 2011 after the plaintiff allegedly contracted mesothelioma after repeated asbestos exposure while on the job. The plaintiff argued that he was improperly exposed to asbestos by the manufacturers while working at American Can. He was a machinist and a pipefitter for the company that supplied and produced asbestos gaskets to Tenneco.
Other plaintiffs throughout the country who are asbestos lawsuits allege that they were not properly or adequately informed of the potential dangers or risks of exposure to the mineral prior to working in the buildings, shipyards, mines and other locations. Plaintiffs allege that their employers knew of the hazards but neglected to provide them with the proper safety equipment. As a result, plaintiffs claim that they developed symptoms indicative of asbestosis vs. mesothelioma.
You May Be Able to Seek Compensation for Your Injuries
Those who have developed life-threatening conditions after asbestos exposure may be entitled to pursue claims against the companies for whom they worked and hold them responsible for their injuries. To learn more about whether you have a case, contact Attorney Group for Louisiana. We can review your case at no cost and connect you with an affiliated attorney who can help you throughout the legal process.