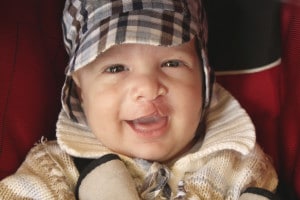 A Louisiana Zofran lawsuit may be an option for women who took Zofran for morning sickness while pregnant and whose babies were born with birth defects. It has been suggested by some studies that pregnant women who have been prescribed Zofran for their morning sickness symptoms were found to have an increased risk of giving birth to a baby with heart, facial or other physical defects. Affected mothers and their families may be able to pursue a claim and recover damages for their injuries with the help of a Louisiana Zofran lawsuit attorney.
For more information, contact Attorney Group for Louisiana today. Our consultations are free, confidential and without any obligation on your part. We can help answer your questions, and if you choose to pursue a claim we can connect you with an affiliated Louisiana Zofran lawsuit attorney who can assist you throughout the legal process.
The time you have to pursue a claim is limited. Contact us for more information.
Get Help Now.
What is Zofran?
Zofran, an anti-nausea drug, was approved in 1991 by the U.S. Food and Drug Administration for chemotherapy and surgical patients to help reduce vomiting and nausea. However, allegations have surfaced that the drug's manufacturer, GlaxoSmithKline, promoted "off-label" uses of the drug by encouraging doctors to prescribe the drug to pregnant women suffering from morning sickness. Zofran has not been tested nor approved for use during pregnancy, and several clinical studies have indicated an increased risk of birth defects in children born to women who took Zofran during pregnancy.
If you took Zofran during pregnancy and your child was born with birth defects, contact Attorney Group for Louisiana today. We offer free, no-obligation consultations to women who have questions about a possible Louisiana Zofran lawsuit to recover compensation for reconstructive surgeries, long-term care, medications, rehabilitation, or other medical expenses.
Studies Find Increased Risks of
Birth Defects
Studies have found that babies can be up to two times more likely to be born with a cleft palate or lip or heart defects if their mothers take Zofran during pregnancy, particularly during the first trimester. Additionally, the overall increased risk of any birth defect to 30 percent. Cleft palate and cleft lip can make eating and swallowing difficult, if not impossible, and heart murmurs, atrial septal defects, and ventricular septal defects can also be serious conditions.
GlaxoSmithKline Named as Defendant
In 2012, the U.S. Justice Department filed a lawsuit against GlaxoSmithKline in 2012 in which it alleged that the company illegally promoted Zofran for pregnant women and paid physicians to promote Zofran as a drug to treat morning sickness, despite the lack of FDA approval for use. A $3 billion settlement was reached between GlaxoSmithKline and the U.S., and although past result cannot predict the outcomes of future cases, women who believe that their babies' birth defects were the result of their Zofran use during pregnancy may consider seeking legal counsel to learn more about filing a Louisiana Zofran lawsuit and recovering damages for their child's condition.
How a Louisiana Zofran Lawsuit Can Help
Drug makers have a duty to provide safe products. If there are risks of harm associated with their products, they also must provide adequate warnings. If a drug maker fails to fulfill this duty, it could be held liable in lawsuits for injuries that may result.
People injured by bad drugs may be eligible to recover money for:
Medical Expenses
Lost Wages
Pain and Suffering
The families of those who have died may be eligible to recover money for funeral expenses and the pain that comes with losing a loved one.
The Time You Have to Pursue a Claim is Limited. Contact Us Today.
For more information, contact Attorney Group for Louisiana. You can fill out the form on this page or contact us by phone or email.
After you contact us, an attorney will follow up to answer questions that you might have. There is no cost or obligation to speak with us, and any information you provide will be kept confidential.
Please note that the law limits the time you have to pursue a claim or file a lawsuit for an injury. If you think you have a case, you should not delay taking action.