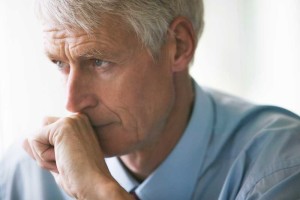 For millions of Americans who suffer from schizophrenia and bipolar disorder, Abilify may be prescribed to treat their condition. However, the prescription antipsychotic has been linked to compulsive behaviors such as compulsive gambling. Affected patients and their families may be eligible to file a Louisiana Abilify lawsuit and pursue compensation for damages.
For more information, contact Attorney Group for Louisiana today. Our consultations are free, confidential and without any obligation on your part. We can help answer your questions, and if you choose to pursue a claim we can connect you with an affiliated attorney who can assist you throughout the legal process.
The time you have to pursue a claim is limited. Contact us for more information.
Get Help Now.
What is Abilify?
Abilify is a prescription antipsychotic most commonly used to treat adults and children who suffer from symptoms associated with schizophrenia and bipolar disorder. Abilify is also used to treat major depressive disorder in conjunction with other antidepressants. Children who experience irritability associated with autistic disorder may use the drug to treat their condition as well.
How Does Abilify Work?
Abilify belongs to a group of medications called atypical antipsychotics. Most antipsychotics work by blocking dopamine receptors in the brain. Atypical antipsychotics not only block dopamine receptors, but also act on serotonin receptors, balancing those neurotransmitters to improve thinking, mood, and behavior.
Abilify and Compulsive Gambling
Pathological gambling is a psychological disorder marked by a compulsive urge to gamble, often leading to serious personal and social consequences. Much like alcohol and drug addiction, compulsive gambling is a progressive disorder that affects all areas of the gambler's life.
According to the University of Maryland Medical Center, compulsive gambling often involves repetitive behaviors, and people who suffer from gambling addiction have a hard time resisting or controlling the compulsion to gamble. Treatment options for compulsive gambling include cognitive behavioral therapy (CBT), self-help or 12-step programs, and possibly medication.
In 2012, the European Medicines Agency (EMA) warned that post-marketing reports of pathological gambling have been reported in patients who used Abilify to treat their mental disorders. Additionally, Health Canada released a safety review in 2015 indicating a possible link between Abilify and impulse behavior disorders, including compulsive gambling. As a result, both agencies in Europe and Canada have requested that the makers of Abilify, Bristol-Myers Squibb and Otsuka Pharmaceutical Co., include warnings regarding the potential risk of compulsive gambling and the use of Abilify.
Abilify Compulsive Gambling Lawsuits
Although the U.S. Food and Drug Administration (FDA) has not made any communication regarding the risks of compulsive gambling allegedly related to the use of Abilify, lawsuits in California and Minnesota have alleged wrongdoing on behalf of the drug's manufacturers.
The lawsuits allege that the drug makers knew or should have known and did not warn users about the potential dangers associated with Abilify, including compulsive behaviors such as compulsive gambling. Plaintiffs allege that, as a result of Abilify use, they suffered financial, physical, and mental losses.
Abilify Side Effects
Common side effects of Abilify include:
Dizziness
Weakness
Nausea
Vomiting
Upset stomach
Excess saliva or drooling
Weight gain
Insomnia
Serious side effects may include:
Fever, stiff muscles, confusion, sweating, fast or irregular heartbeat
Uncontrollable jerky muscle movements
Sudden numbness or weakness, headache, confusion
Problems with vision, speech, or balance
Chills, body aches, flu symptoms, sores in the mouth and throat
Increased thirst or urination, loss of appetite, drowsiness, and dry skin
Seizure
Jaundice (yellowing of the skin)
Other Abilify Risks
According to the FDA, medicines such as Abilify may raise the risk of death in elderly people who suffer from psychosis due to dementia. Abilify is not approved for the treatment of patients who are diagnosed with dementia-related psychosis.
Antidepressant and antipsychotic medications may increase the likelihood of suicidal thoughts or actions in some children, teenagers, and young adults, particularly within the first few months of treatment.
Other serious risks associated with the use of Abilify to treat certain mental disorders include neuroleptic malignant syndrome (NMS), tardive dyskinesia, metabolic problems such as diabetes, and decreased blood pressure.
How A Louisiana Abilify Lawsuit Can Help
Drug manufacturers have a duty to ensure their products are accompanied by full and accurate instructions and warnings to guide prescribing doctors and other health care providers in making treatment decisions. If a drug maker fails to fulfill this duty, it could be held liable in lawsuits for injuries and damages that may result.
When patients suffer from severe side effects from a dangerous or defective drug, they may be entitled to compensation for their injuries and damages. The types of losses that can be recovered include:
Economic Losses
Medical and other treatment expenses
Pain, suffering, and mental anguish
Loss of income or ability to work
If the conduct of a drug company in manufacturing and selling drug is found to be highly reckless, punitive damages may be awarded to punish the company and deter similar conduct in the future.
Patients who have suffered loss as a result of compulsive gambling or other compulsive behaviors are encouraged to speak with a Louisiana Abilify lawsuit attorney to learn more about their rights and remedies.
The Time You Have to Pursue a Claim is Limited. Contact Us Today.
For more information, contact Attorney Group for Louisiana. You can fill out the form on this page, call us at the number listed at the top of the page, or email us at [email protected].
When you contact us, an attorney will follow up with you to speak with you about your case or answer questions that you might have. There is no cost or obligation to speak with us, and any information you provide will be kept confidential.
Please note that the law limits the time you have to pursue a claim or file a lawsuit for an injury. If you think you have a case, you should not delay taking action.
See our Frequently Asked Questions page for more information, and contact Attorney Group for Louisiana today.