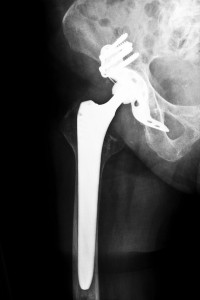 Attorney Group for Alabama offers free case evaluations to individuals who have been fitted with metal on metal hip implants and who believe they may be entitled to compensation. For more information about these allegedly defective devices and to read answers to some of the most frequently asked questions involving metal on metal hip replacement devices, please consult our guide below.
1. Which metal on metal hip implants have been recalled so far?
To date, the DePuy ASR Hip Resurfacing System and the DePuy ASR XL Acetabular Hip System have been pulled from the market. According to reports, more than 100,000 of these devices were distributed across the globe. The Stryker Rejuvenate and ABG II Modular Neck Hip Stems were also recalled as were the Biomet M2a Magnum and the Smith & Nephew R3 Acetabular System.
2. How do I know if my implant was recalled?
The first thing to do is consult the surgeon who implanted you with a hip replacement device. All surgeons in the U.S. who used the recalled devices were informed by the manufacturers and advised of the recalls. The surgeon should able to inform you as to whether you were fitted with a recalled implant. If you are unable to reach him or her, submit a request to the records department to obtain a copy of the operative report that can identify the type of implant that you received.
3. What are metal on metal hip implants, and are they dangerous?
These devices feature all-metal components including metal cups and femoral heads. These parts have the potential to rub together and cause metal shards to be released into the blood stream, thus resulting in metal poisoning. A patient may ultimately suffer from cancer, heart problems, loss of eyesight or hearing, or dementia due to increased cobalt levels. Patients have also reportedly suffered from early failure of the device.
4. What are some of the most common symptoms of defective metal on metal hip implants?
Several indications that you may have received a defective device include chronic fatigue, hip pain, flu-like symptoms, loosening of the hip joint, tumors at the implantation site, swelling around the hip, fracture of the implant, hip or leg numbness, and rashes or other skin conditions.
5. Are there any lawsuits? What are the claims?
Lawsuits have been filed against several manufacturers, including Zimmer Holdings, Wright Medical Technology, Stryker Orthopaedics, Smith & Nephew, Biomet, and DePuy Orthopaedics. Plaintiffs allege that these companies' products were defective and caused them to suffer from metal toxicity, early device failure, and revision procedures. Several settlements have been reached, and patients throughout the U.S. continue to pursue claims for compensation.
6. What is the next step if I think I am entitled to compensation?
If you believe that you have a claim, please contact Attorney Group for Alabama to determine whether you are entitled to seek compensation for your condition. There is no cost to speak with us, and we can connect you with an affiliated lawyer who can help you to recover the damages to which you may be entitled.
7. Does the FDA have anything to say about the recalls?
The U.S. Food and Drug Administration urges all metal on metal implant recipients to undergo routine testing and imaging to determine whether they are living with metal toxicity or suffering from other complications. The agency is currently reevaluating the approval process for these devices, and it has published a list of patients who should not receive all-metal implants due to an increased risk of complications.
Think You Have a Metal on Metal Hip Implant Lawsuit? Contact Us Today
If you or a loved one was fitted with an all-metal hip replacement device and you suffered from complications that you believe were caused by the implant, please contact Attorney Group for Alabama for a free case evaluation. We can help to answer your questions and connect you with an affiliated attorney who can assist you in seeking the compensation to which you may be entitled.