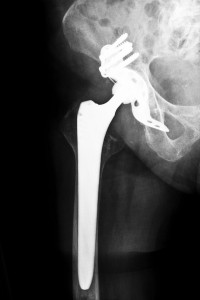 Attorney Group wants individuals to be fully informed when deciding whether to pursue a claim for injuries sustained due to a potentially defective product such as the Stryker Rejuvenate and ABG II hip replacements. If, after looking over the following questions, you feel you have a claim or you have more questions, contact us for a free consultation. We will help answer your questions and connect you with an experienced attorney who can help you if you decide to pursue a claim. If you experienced complications stemming from the Stryker ABG II or Rejuvenate modular-neck hip stems and would like more information about filing a Stryker hip recall lawsuit or about the most common Stryker hip replacement problems, contact Attorney Group today.
1. Why are there Stryker hip recall lawsuits?
Stryker hip lawsuits that have been filed on behalf of patients alleging that the devices cause several Stryker hip replacement problems such as infection, inflammation, swelling, pain and metal poisoning. Lawsuits claim that the implants are defectively designed and that the manufacturer failed to warn the public and medical communities of the potential risk of complications.
2. When should I file my Stryker lawsuit?
When an attorney investigates your claim, he or she will need to determine the statute of limitations that may apply. Some states require that any potential lawsuits be filed within a certain time period after the injury occurred, while other states begin the clock when a connection between a possible cause and the injury itself is established. That is why it is important to consult with an attorney as soon as you decide you want to pursue a claim, so that the attorney can advise on your individual situation.
3. What design flaws are believed to cause Stryker hip replacement problems?
Unlike other hip implant devices, the Stryker ABG II and Rejuvenate systems are made of ceramics, metal and plastics to mimic the body's natural hip movement. However, the metal-on-metal components used to secure the hip in place may result in repeated dislocations, pseudo tumors, metal poisoning, pain, early device failure, and revision procedures.
4. Which Stryker hip implants have been recalled?
On July 6, 2012, Stryker issued a voluntary recall of its ABG II modular-neck hip stem and its Rejuvenate modular hip system. Prior to the recall, the devices had been in use throughout the U.S. since the U.S. Food and Drug Administration first approved them in June 2008.
5. Do I have any legal rights to seek compensation even if I don't have any symptoms or pain?
Yes. Even if you have not yet experienced common Stryker hip replacement problems, you may still be entitled to receive compensation from the manufacturer based upon the chance that you may eventually incur these complications in the months or years to come. The important thing to remember is that if you have these particular implants, see your doctor to get checked, and then consult with an attorney on your legal rights. Attorney Group provides a free consultation to help you learn more.
6. Do I need an attorney to pursue a claim? How much will it cost?
Due to the severity of the Stryker hip replacement problems allegedly caused by the implants and the growing litigation against the manufacturer across the U.S., it could be in your best interest to retain legal counsel as soon as possible. Attorney Group can evaluate your case, free of charge, and help you to determine if you have a valid claim. In most personal injury cases such as this, there is no out-of-pocket cost, your fee is based on a percentage of any recovery made on your behalf, and there is no charge unless a recovery is made on your behalf.
7. How do I determine whether I have been fitted with a recalled implant?
In the U.S., medical device manufactures do not keep formal records of the patients fitted with their products. Since the recall of Stryker's implants, many surgeons have sent letters to the patients they fitted with the ABG II and Rejuvenate hip implants. However, even if you did not receive notification pertaining to your device, you may still have been implanted with a recalled implant. If you have had a hip replacement implant, consider looking into medical records or talking to your doctor to determine what implant you received. Attorney Group can assist you with this.
8. What types of damages am I entitled to recover?
Depending on your individual circumstances and the Stryker hip replacement problems you experienced, you may be eligible to seek compensation for pain and suffering, permanent disability, lost wages, medical expenses and other damages. If you are pursuing a wrongful death claim on behalf of a loved one, you may be entitled to receive compensation for loss of consortium, burial or funeral expenses and lost income if the decedent was the primary wage earner in the family.
9. Can I still file a lawsuit if I experienced Stryker hip replacement problems and I don't have health insurance?
Yes. If you do not currently have health coverage and you sustained injuries due to the ABG II or Rejuvenate hip implants, it is even more important to contact an attorney to recover damages for your condition. If your claim is valid, you may be eligible to seek compensation and help you recover financially.
10. Will I be filing a lawsuit against my doctor?
Probably not. Due to the potential for the Stryker hip implants to cause serious injury and life-threatening complications, Attorney Group is focusing on claims against Stryker as the manufacturer of the ABG II or Rejuvenate hip replacement systems. Every case is different, however, so you should discuss the facts of your case with your attorney to determine whether any basis exists for a medical malpractice claim.