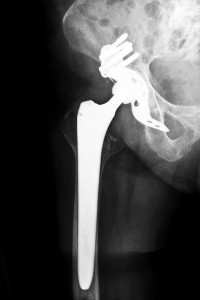 Individuals who wish to seek damages for their injuries after they were fitted with metal on metal hip implants and subsequently developed complications should consider contacting Attorney Group for Georgia today. Depending on the circumstances surrounding your condition, you could be eligible to seek compensation for your injuries. Please consult our frequently asked questions below for more information about metal on metal hip implants and contact us to determine whether you have a case.
1. What should I be looking for as far as symptoms of complications?
One of the most telling symptoms of complications is metallosis, or metal poisoning. The condition can lead to early device failure, and many patients have allegedly required additional procedures to fix the damage. Other symptoms include swelling, pain, difficulty moving, tumors, fractures, and implant loosening.
2. Why are metal on metal hip implants allegedly dangerous?
According to the FDA and several clinical trials, all-metal hip implants could potentially cause injury due to the inherent design of the devices. The chromium and/or cobalt parts, when rubbed together, can potentially cause metal to find its way into the blood stream, thus causing metal toxicity in the patient.
3. I haven't been following the news. Are there any current recalls for hip implants?
Yes. The following are the names of several metal on metal hip implants that have been recalled as well as the names of the device makers responsible for the products:
R3 Acetabular System (Smith & Nephew)
M2a Magnum (Biomet)
Rejuvenate and ABG II modular neck hip stems (Stryker Orthopaedics)
ASR Total Hip System and the acetabular cup in the Pinnacle system (DePuy Orthopaedics)
4. Is there a way I can tell if I have received a recalled device?
There are two ways you can go about finding the model of your implant. One, obtain a copy of your operation report and locate the name of your hip device. If you would rather speak to someone, contact your surgeon who can refer to your chart and inform you of the implant model.
5. Are manufacturers being named in lawsuits in the U.S.? Which ones?
Biomet, Zimmer Holdings, Smith & Nephew, Wright Medical Technology, Stryker Orthopaedics, and DePuy Orthopaedics have all been named as defendants in metal on metal hip implant lawsuits across the country. Several settlements have been reached in some lawsuits while others continue to progress.
6. Why are plaintiffs pursuing claims for compensation?
According to the pending lawsuits against several device makers, their products were inherently dangerous and caused patients to suffer from increased pain, metallosis, swelling, and other complications. The manufacturers are also accused of neglecting to warn of these potential dangers, thus needlessly placing thousands of patients across the country at risk for experiencing injuries.
7. I think I have a case, but I'm not sure. What do I do now?
Patients who have been fitted with metal on metal hip implants and who wish to learn more about recovering damages for their injuries may consider seeking legal counsel from an experienced attorney who can help them to seek the compensation to which they may be entitled. The Georgia Injury Attorney Group can handle situations like yours. We can discuss your situation, and connect you with an attorney who can help.
The Georgia Injury Attorney Group Can Help
When patients are fitted with devices that are intended to help them and they eventually develop greater complications down the road, the effects can be devastating. The Georgia Injury Attorney Group can provide comprehensive evaluations to those who feel they have a case. There is no cost for us to review your situation, and we can put you in touch with an affiliated attorney if we believe that you are able to seek compensation for your condition. Call today for more information.