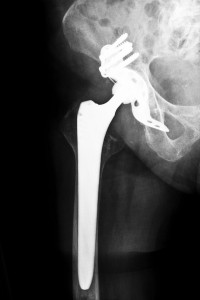 A new settlement was reached on July 2nd between the Oregon Department of Justice and DePuy Orthopaedics Inc. The $4 million DePuy hip settlement is the first single-state settlement resolution that acknowledges DePuy's responsibility in not informing doctors and patients of the exceptional failure rate of their metal-on-metal ASR XL hip replacement.
DePuy is a subsidiary of Johnson & Johnson.
Depuy Hip Settlement
Allegations filed in Multnomah County Circuit Court of DePuy's violation of the Unfair Trade Practices Act were settled with an Assurance of Voluntary Compliance (AVC). The AVC resolved allegations relating to DePuy making unsubstantiated, false, or contradictory claims about the ASR XL hip replacement even when presented with evidence to the contrary.
The DePuy hip settlement further went on to express that the company willfully misrepresented the functionality of the ASR XL to doctors and patients even though evidence was showing an exceptional failure rate for the device. Evidence pointed to a critical design flaw that the company ignored in favor of continuing to promote their device as a safe and effective choice for physicians and patients.
Further orders have been given by the court in the DePuy hip settlement. In addition to the $4 million paid to the state, DePuy is not allowed to create misleading or false statements about any hip replacement product. They may not engage in deceptive marketing or promotion about any benefits, qualities, uses, or approval of their hip replacement products.
Hip Replacement Failure
A number of symptoms and problems plague patients with failing hip replacement products. Metal-on-metal devices can grind ionic shavings of chromium and cobalt into the person's blood stream and surrounding soft tissues. This can result in severe degeneration, pseudotumor formation, and metallosis.
Devices like these are supposed to last at least 15 years. According to thousands of lawsuits, hip replacement systems regularly fail and are subject to revision surgery far too soon. It's not uncommon for a patient to need a revision surgery 5 years in, though some failures have been recorded as soon as only a year after surgery. This type of surgery is invasive and requires a significant amount of recovery time. It's not something that should have to happen this often, according to metal-on-metal hip attorneys, especially since companies like DePuy state that their products should last an appreciable amount of time.
Do I Need Legal Counsel?
Several legal actions are currently pending that involve different artificial hip manufacturers. DePuy is just one of them. If you have been hurt because of a defective hip replacement product, consider contacting Attorney Group today for a free consultation. You may have grounds to pursue compensation for additional medical bills, pain, and suffering. Request a free consultation today to discuss your claim with Attorney Group.