Statute of Limitations for Metal on Metal Hip Patients
DePuy Orthopaedics, Inc., manufacturer of various metal on metal hip implant systems, issued a voluntary recall on August 26, 2010 of the ASR Hip Resurfacing System. The company also extended the recall to include the ASR XL Acetabular System after they were presented with evidence pertaining to both devices following clinical trials pertaining to their products. After reviewing the data, the manufacturer decided it was in the best interest of its consumers to voluntarily recall the system. Currently, the three-year anniversary of this recall is approaching, and patients implanted with the defective metal on metal hip implants who had been considering filing a lawsuit against the company are urged to act quickly as the statute of limitations may expire soon.
If you wait too long to file your claim, you may not be eligible to seek compensation for your injuries. While the exact time frame does depend on the state in which you live, most personal injury cases begin three years from the date the injury occurred. For patients suffering from a defective metal on metal hip implant, this may be the date that surgery was performed. In the case of the DePuy metal on metal hip device recall, the very last date that an individual may be eligible to pursue a claim would be three years from the date of the recall since physicians could no longer implant the device in their patients after the system's recall.
What is the Implant?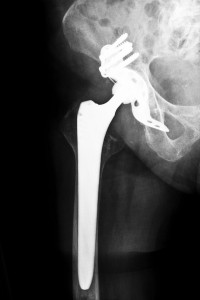 Between 2005 and its recall in 2010, the ASR Hip Replacement System was implanted in thousands of patients across the country. However, many patients experienced premature failure of the device within just a few years. The system is a metal on metal device that consists of an acetabular cup meant to replace the patient's natural hip socket; this is the part of the implant that forms the socket in a ball-and-socket structure. The device also features a femoral head or ball that allows the joint to rotate properly and replaces the natural head of the femur.
Why the Recall?
DePuy manufactured various hip implants to assist patients in regaining their quality of life. However, because these are metal on metal hip devices, physicians and experts in the medical community note that the rubbing of the ball and joint may cause shreds of metal to accumulate in the patient's blood stream, thus leading to metal toxicity or metallosis. Additionally, the debris can cause severe inflammation that may damage nearby soft tissues and muscles. Excessive levels of cobalt in the blood may result in hypothyroidism, optic nerve damage, cardiomyopathy, peripheral neuropathy, headaches, convulsions, blindness, deafness and vertigo.
Early failure of metal on metal hip implants is of concern because these damages may often result in subsequent revision surgeries to correct the problem. In fact, data suggests that within five years, one in every eight patients implanted with the defective metal on metal hip implants will require revision surgery to remove the device.
Statute of Limitations is Ending
Depending on the state in which you live or the state in which the surgery was performed, there will be a different statute of limitations to file lawsuits for injuries suffered from a defective metal on metal hip implant. Consult the infographic to find out if the statute of limitations for filing a claim against DePuy in your region is set to run out. If you live in one of the highlighted states, it may be in your best interest to seek legal counsel from an experienced metal on metal hip implant personal injury attorney before it is too late.
Injured Because of Your Metal on Metal Hip? We Can Help
Have you or someone you love suffered injuries after receiving a DePuy metal on metal hip implant? If you experienced adverse side effects or life-threatening complications and have been considering filing a case but have not made the first step, Attorney Group can help you. If you live in a state in which the statute of limitations is set to expire on these devices, it is vital that you act now to better your chances of filing a successful lawsuit against the manufacturer for your injuries. You may be eligible to seek compensation for medical bills, pain and suffering, lost wages and a loss of quality of life. Contact us today for a free consultation or to learn more about filing a lawsuit.