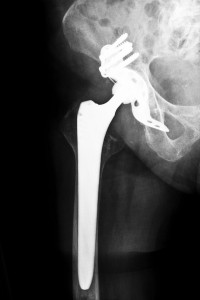 A number of problems have been claimed regarding hip replacements in thousands of lawsuits across the country. Stryker and DePuy hip replacement systems are already the subject of their own legal actions. Patients harmed by the Apex ARC hip system could be following, as indicated by a recent lawsuit filed in Massachusetts. Omnilife Science, Inc., the creators and manufacturers of Apex ARC, claim that their product is a great innovation in hip replacement technology. The reality may be quite different.
Problems With The Apex ARC Hip System
Despite the claimed innovations by Omnilife, the Apex ARC hip system has been alleged to suffer from many of the same shortcomings that Stryker and DePuy products have. A recent lawsuit claimed metallosis, product failure, pseudotumor formation, negligence, and dangerous design defects. Lawsuits allege that Omnilife did not thoroughly test the product to ensure it was safe before asserting that it was.
The claim that choosing the Apex ARC hip system can reduce the chances of toxic metal ions being introduced to the blood stream from wear by offering various materials is alleged to be false. It is true that doctors can opt for various materials; but those materials could allegedly still end up shedding into the body as the metal grinds. The result is the adverse affects of cobalt, titanium, and chromium poisoning.
Shape And Structure
Another benefit that Omnilife promotes is the "unique" design of their device. The construction of the hip stem allows the device to be installed with less removal of bone and intrusion on the soft tissue. This is a strong selling point because various studies conducted have shown recovery times are lower for people who do not need major changes to their internal structure before device implantation. It is touted as a minimally invasive approach.
This would be a quality benefit of the Apex ARC hip system if the rest of the device held up well. However, pending legal action alleges that the construction for the device is not as strong as advertised. Revision surgery was necessary for several patients because of severe reactions or device failure. In severe cases, Revision surgery was required within less than a year of the original installation.
Attorneys allege that this kind of failure would have came to light had due diligence been carried out in testing the product before introducing it to the market. Instead, Benchmark testing was used for evaluation, essentially making the first round of patients an unwitting test group.
Exploring Legal Options
The installation of any hip replacement system is a serious matter requiring quality time to recuperate. Unfortunately, many patients find themselves fitted with potentially defective products that require revision surgery to rectify. That creates even greater downtime and suffering for the patient that may have been avoided if proper protocol had been followed in testing and application.
That's why it is important to seek legal counsel if you or a loved one has suffered because of a hip replacement system. A consultation with Attorney Group can help you understand lawsuits pertaining to the device and what courses of action are available in your particular situation.. Your consultation is free with no obligation. If you decide to pursue a claim, we can connect you with an attorney experienced with hip replacement system lawsuits. Contact us today to learn more.