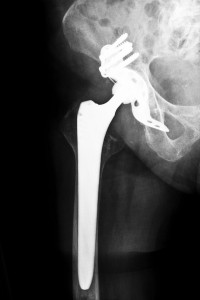 If you or someone you love were fitted with a Stryker ABGII or Rejuvenate modular hip stem, you may be eligible to pursue a claim through the Stryker hip claim program. Physicians across the country are sending letters to patients who had received the recalled devices, providing information about Broadspire and how patients can receive compensation for their injuries.
About the Stryker Hip Recall
Stryker announced that the company would be recalling its ABGII and Rejuvenate modular hip stems in July 2012. The implants were intended to help patients by providing a safe, effective method to help improve body function through a hip replacement.
Although many patients were fitted with the devices and exhibited little or no symptoms of complications or side effects, thousands of others began to seek out the assistance of attorneys to file lawsuits against the manufacturer. Lawsuits allege that the devices had an unusually high corrosion and fretting rate at the neck junction on the device. Stryker recalled over 20,000 systems and acknowledged that patients who had been fitted with the implants prior to the recall should be aware of potentially serious side effects and complications.
Stryker also sent letters to physicians within the medical community, advising them to conduct testing and bloodwork on patients that had previously received the implants. The manufacturer also urged that it was not necessary to wait until a patient was showing symptoms of complications as some individuals tested positive for high levels of metal ions or different stages of tissue reactions around the implant.
How Do I File a Stryker Hip Claim?
If you have received a letter from your physician with information about Stryker's third party claims administrator, Broadspire, it is important to seek the help of attorneys before you communicate with any outside coordinator and file a Stryker hip claim. Speaking directly to the company may hinder your chances of filing a lawsuit in the future, and it is important to know what to say and what to avoid when conversing with these companies.
Early in 2013, Stryker put a notice on its Web site stating that they would provide reimbursement for those needing revision surgeries, additional testing and treatments following the implantation of their affected recalled devices. The Web site also lists details about Broadspire and instructs surgeons to let patients know that Broadspire, not their insurance companies, would be handling any claims related to the ABG II and Rejuvenate systems.
Physicians were also directed to send co-payments, deductibles and bills for those without insurance directly to Broadspire for handling and asked to send letters to their patients to inform them of the possibility of seeking compensation with Stryker's claims administrator.
However, while medical providers have the responsibility to inform their clients, not all of them will do so. These "Dear Doctor" letters from Stryker acknowledge the importance of informing patients, but doctors do not have the legal responsibility to follow through. While many believe that Stryker should be the one to inform patients and leave out the physician or "middle man," due to privacy laws, regulations and HIPAA, Stryker is not physically allowed to contact patients.
Unfortunately, although many patients may jump on the chance to receive reimbursement as Stryker's Web site promises and file a Stryker hip claim, it is important to read the details of their statement. While the company promises financial compensation for necessary treatments, revision surgeries and procedures, the company does not go into detail regarding what constitutes a "necessary" procedure. Will Stryker deem a treatment necessary or is it the responsibility of the physician or claims administrator? What are the "other necessary costs?" Do they include lost wages or pain and suffering? Stryker's Web site is unclear; it is vital to speak to attorneys before participating in the Stryker hip claim program to ensure you get the maximum compensation possible.
What if I Have a Claim?
If you would like to learn more about Broadspire or how to file a Stryker hip claim to seek compensation for your injuries, contact the attorneys at the Attorney Group. It is vital to work with attorneys and other experienced legal counsel members to learn about your rights as an injured consumer. We can work to answer any questions you may have and put you in contact with an attorney who is dedicated to you and your case. Attorneys are imperative when seeking compensation through Broadspire or other third party claims administrators because anything you say may be held against you as evidence should you decide to file a lawsuit against the manufacturer later down the road. So contact Attorney Group today for your free consultation.
You can also visit our Stryker Hip Recall Information Center for more Stryker recall news and information.