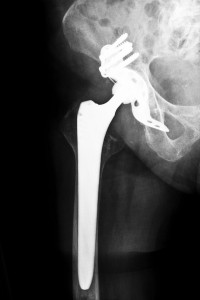 DePuy ASR hip recall lawyers reported on November 12, 2012 about preliminary details of a settlement agreed to by Johnson & Johnson to settle product defect claims associated with its DePuy ASR metal on metal hip replacement system.  Specific Depuy ASR hip settlement details reported at that time included the intention to resolve over 7,500 claims with Johnson & Johnson paying approximately $300,000 for each surgery necessary to repair or replace a defective ASR hip.  It was also noted that the settlement would not bar future claimants from seeking compensation for their injuries.
On November 19, 2013, courts overseeing federal and state consolidated proceedings approved a settlement program, which has been outlined in the ASR U.S. Litigation Settlement Program Overview, that appears to differ in several significant ways from early news reporting on the terms of the settlement.   Attorney Group reported on the settlement details, and what follows are five things you need to know about the settlement:
Qualified patients who had a revision of their DePuy ASR will be eligible for a maximum base award of $250,000.  Among other requirements, qualified patients must have had a revision surgery of their DePuy ASR hip replacement before August 31, 2013.   This amount may be increased or decreased depending on certain factors.
Unspecified "experienced professionals" will determine awards, and participants in the program will be allowed to appeal a decision they disagree with according to procedures set up within the program. Anyone participating in the program waives his or her litigation rights and agrees to be bound by the program award determination.
94% of DePuy ASR hip replacement patients must enroll in the program by April 1, 2014 for DePuy to be required to fund the program.
The settlement program does not appear to make provisions for any DePuy ASR patients who do not need revision surgery or who did not have revision surgery after August 31, 2013.  Moreover, the settlement program does not appear to bar future lawsuits related to an allegedly defective DePuy ASR hip replacement.
While the program overview states that a person does not need a lawyer to participate in the program, those who have suffered injury as a result of a defective DePuy ASR hip replacement are encouraged to seek the advice of an attorney prior to deciding whether to participate in the program.  Some claims may have value in excess of the $250,000 base amount to be paid under the terms of the program.  Moreover, even though future claims do not appear to be barred by the program, state law statutes of limitation may prevent your ability to pursue compensation after a certain date.
With the announcement of the DePuy ASR hip replacement settlement, it is even more important that affected patients consult with an attorney in order to determine whether to participate in the settlement or to pursue additional compensation for your injuries, including medical expenses, pain and suffering, lost wages, and other damages.  At the Attorney Group, we can evaluate your claim at no cost or obligation, and if we feel you have a claim we will connect you with an experienced DePuy ASR hip replacement attorney. If you have any further questions about hip replacement failures, the Depuy ASR hip replacement settlement, or filing a hip replacement lawsuit, contact Attorney Group today