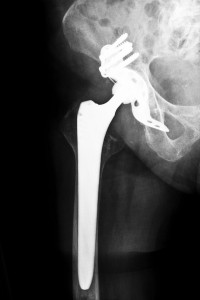 According to court documents, U.S. District Judge Ed Kinkeade, who is responsible for overseeing lawsuits involving the DePuy Pinnacle hip replacement device, issued two memorandum opinions denying evidentiary and dispositive motions made by the defendant, DePuy Orthopaedics. The July 18 denial will now make it possible for two individual cases against Depuy and its parent company, Johnson & Johnson, to proceed to trial.
If you or someone you love would like information regarding pursuing a claim against DePuy after suffering injury from the Pinnacle or ASR hip systems, contact Attorney Group today to schedule your free case evaluation.
Plaintiffs Continue to File Depuy Lawsuits
DePuy Orthopaedics had initially requested that the court exclude the testimonies of six potential witnesses in both DePuy lawsuits, arguing that these individuals did not legally qualify as experts. In a separate motion, the defendant asked the court to either award DePuy partial summary judgment or full summary judgment on several of the plaintiffs' claims or dismiss the DePuy lawsuits all together. However, with the recent denial of the motions, these two DePuy lawsuits will be the first to be tried in the Pinnacle litigation.
DePuy had previously reached a settlement of claims relating to its ASR device in an estimated 8,000 DePuy ASR lawsuits. Plaintiffs may be eligible to receive a base award of $250,000, but the actual amount of compensation will be determined by several other factors including the patient's prior medical history, injuries, and complications sustained.
What is a DePuy Hip Replacement?
DePuy introduced two metal-on-metal hip replacement systems, the ASR and the Pinnacle, in the early 2000s. While the all-metal components were initially designed to provide improved mobility, reduced pain, and a better quality of life, the safety of the products were brought into question when recipients began to experience complications such as device failure, limited mobility, swelling, dislocation, clicking noises, and pain.
On August 24, 2010, the company issued a voluntary recall of the ASR hip implant system because of data from the UK joint registry that indicated that 13 percent of patients required a revision procedure within five years of receiving the device. The expected lifespan of the unit was 15 to 20 years.
Can you File a DePuy Lawsuit?
While the DePuy litigation is proceeding, that does not necessarily bar other injured parties from pursuing claims for compensation. If you or a loved one received a Pinnacle or ASR hip implant and you would like more information about filing a DePuy lawsuit, please contact Attorney Group today. We can help answer your questions, provide you with a free case evaluation, and put you in contact with an affiliated attorney who can assist you in seeking the compensation to which you may be entitled.