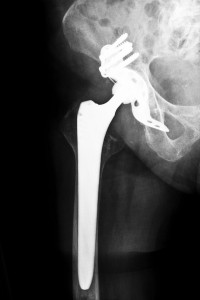 The past two years have been rough on medical device manufacturer Stryker Orthopedics. According to the most recent facts about Stryker, recalls of the company's Rejuvenate and ABG II modular-neck hip stems weighed heavily on its bottom line. However, the company won a key patent settlement against another medical device company, Zimmer Holdings. Additionally, Stryker acquired Trauson Holdings, thus expanding its market into China, and picked up MAKO Surgical to include robotic-assisted surgical devices in its offerings.
Despite these positive facts about Stryker, reports indicate that the company's stock has barely outpaced Medtronic and has underperformed Zimmer over the past year. The recalls involving two of Stryker's metal-on-metal hip implants, as well as the thousands of lawsuits pending throughout the U.S., have tarnished Stryker's name in the eyes of many patients allegedly injured by the company.
Facts About Stryker
Several analysts believe that the company's $1.65 billion acquisition of MAKO Surgical in 2013 was a hefty price to pay for an arguably unprofitable company that had only brought in $103 million in revenue in 2012. However, the deal allowed Stryker to expand its knee and hip replacement business as well as break into the growth market of robotic-assisted procedures.
Additionally, according to the most recently reported facts about Stryker, the company's $746 million acquisition of China-based Trauson represents a promising way to expand its spine business overseas. Reports indicate that the company's spine-related sales only rose to $177 million, an increase of 0.7 percent. Similarly, Zimmer's rose to $48 million, a one percent increase, and Medtronic's revenue fell three percent to $786 million.
In China, nine percent of the country's population is currently 65 years of age or older. The government expects that number to rise to 25 percent by 2050. As a result, the Chinese orthopedics market is expected to reach $2.7 billion in 2015, up from $1.6 billion in 2012. By comparison, the U.S. market is only expected to grow two to three percent each year.
Stryker Hip Replacement Overview
Stryker is likely still feeling pressure from plaintiffs throughout the U.S. regarding the company's voluntary recall in July 2012 of its Rejuvenate and ABG II modular-neck hip stems. According to patients, the metal-on-metal devices caused them to suffer from hip dislocation, pseudotumors, muscle injuries and other complications. After analyzing post-market surveillance data, Stryker concluded that the metal components of the two products are likely to corrode, fret, and cause injuries to patients.
In December 2013, Stryker agreed to settle the first of hundreds of ABG II and Rejuvenate lawsuits alleging injuries and complications due to the modular-neck hip stems. Of the ten cases originally chosen in the multicounty litigation pending in Superior Court of Bergen County in New Jersey, four have reached settlements for undisclosed amounts.
While the resolution is not nearly at the level of Johnson & Johnson's DePuy division that agreed to a $2.5 billion settlement to resolve 8,000 ASR hip implant lawsuits, Stryker's offers could indicate the continuation of resolutions in the future. If you would like to learn more about pursuing a claim for compensation, it is important to seek legal counsel from Attorney Group today.
Want More Facts About Stryker? Contact Attorney Group Today
If you or someone you love received a Stryker hip replacement device and you suffered from adverse or life-threatening complications, Attorney Group may be able to help. We can provide you with a free, comprehensive case evaluation and help determine if you are entitled to recover damages for your injuries. We can also put you in touch with one of our affiliated attorneys who can assist you throughout the legal process. Call today.