Biomet Layoffs
While Biomet's hip implants have helped hundreds of patients regain their quality of life by providing a device to assist them in daily movements, the company has recently been under scrutiny from the medical community and patients alleging that the company knowingly marketed defective replacement products. Amid the numerous allegations and lawsuits, Biomet has announced that they will be closing one of their facilities in Switzerland, citing changes in the economy as the reason for the closure, but have yet to issue a hip recall for their devices.
No Biomet Hip Recall, but Layoffs in Switzerland
Over 230 employees recently working at a Biomet manufacturing facility in Switzerland are currently facing a layoff. While many consumers and the medical community attribute this closing to the growing number of lawsuits against the company, Biomet maintains that the reason for the layoff is simply due to ongoing economic challenges and a need to change the way in which the manufacturer fights its competitors. Instead, Biomet plans to shift production to other regions across the world.
Experts claim that the lack of sales is proving to be detrimental to Biomet's once-booming operations. While neither the U.S. Food and Drug Administration (FDA) nor Biomet have issued a hip recall for its M2a-Magnum system, over 500 lawsuits have been raised against the company just in the United States.
Why No Biomet Hip Recall?
Despite numerous warnings and mounting evidence from clinical studies and the medical community, the M2a-Magnum device has not yet received a hip recall. Thousands of patients across the United States are currently fitted with the device; the implant was originally marketed toward younger, active individuals, yet patients from all ages are seeking an effective hip replacement system.
Unfortunately, research suggests that the device may fail within the first years following the implantation surgery. Medical professionals are widely criticizing the FDA's 501(k) process that allowed the device to be approved without proper research or evidence suggesting it was safe; because there were other similar devices already on the market, the FDA assumed that the device would be just safe as the other products. However, the FDA acknowledged that they had received over 17,000 adverse event reports from patients who had received metal-on-metal devices between 2000 and 2011.
Are Hip Implants Dangerous?
Although there is no hip recall, the Biomet Magnum may be unsafe for patients. A traditional hip device features metal and plastic components whereas Biomet's product provides a metal femoral head, a metal taper insert and a metal acetabulum cup. However, because all three components are manufactured from metal, the patient may be at a greater risk for developing metal toxicity as the parts may scrape together and leave metal shards in the patient's blood stream. If you are experiencing any one of the following symptoms, you may be at risk of further hip complications: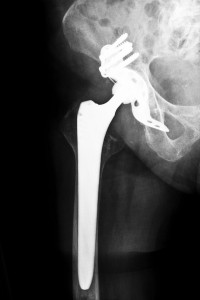 Unexplainable pain in your hip
Swelling
Damage to the soft tissues
Unexplainable tumors
Trouble standing or walking
Noticeable loosening of the implant
Despite Lack of Hip Recall, Plaintiffs Still Filing Lawsuits
Have you or someone you love received a Biomet hip implant and are now experiencing dangerous side effects? Contact the experienced lawyers at Attorney Group today. Although there is no current hip recall for these products, you may be eligible to take action against Biomet for any injuries you sustained including metal toxicity, difficulty walking, swelling, bone fractures, and any damage occurring to your nerves, muscles, or tissues. The time to pursue a claim is often limited, regardless of whether a hip recall is in place, so if you believe you have a case, call us today. We will provide you with a free consultation and will help to determine if you are entitled to compensation.