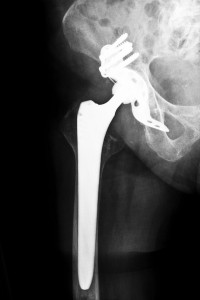 According to government health regulators, medical device recalls have increased nearly two-fold over the last decade. From fiscal year 2002 through 2012, medical device recalls have increased 97 percent, as explained in a report from the U.S. Food and Drug Administration's Center for Devices and Radiological Health. The CDRH reports that this may be a positive sign as it is indicative of enhanced manufacturer awareness, particularly among those that have previously been cited for reporting violations.
If you were fitted with a Stryker hip implant or a DePuy hip implant and you experienced injuries or life-threatening complications, you may be eligible to pursue a claim. Contact Attorney Group to receive a free consultation and determine whether your implant is involved in a medical device recall and whether you could seek compensation for damages.
Medical Device Recalls Up 97 Percent
The most common grounds for a medical device recall, according to the report published by the CDRH, includes design flaws, software issues, non-conforming material and component problems. The report also notes that increased efforts to improve the safety and quality of medical devices on the part of both the industry and the CDRH has resulted in an increased number of medical device recalls and allegedly a greater benefit for overall consumer health.
The FDA places each medical device recall into one of three categories, such as:
Class I – Reserved for defective or dangerous products that could result in severe, life-threatening complications or death.
Class II – Products or devices that may pose only a slight risk of a serious injury or that may cause temporary health problems.
Class III – Issued for devices or products that violate FDA labeling or manufacturing regulations.
Several device manufacturers such as those that market hip and knee replacements utilize a fast-track clearance process known as the 510(k) system. This enables manufacturers to release a new device or product without conducting extensive premarket safety trials so long as it is proven to be substantially similar to a device that has already been approved by the FDA.
Lawsuits Filed Over Stryker Hip Implants and DePuy Hip Implants
Stryker Orthopaedics, manufacturer of the Stryker hip implant, is a company that utilized this method, but the device allegedly caused serious injuries and complications in many patients, resulting in consumers expressing concern over the 510(k) approval process. The Stryker hip implants were also subject to a recall due to purported design flaws and early failure rates.
In July 2012, a recall was issued for Stryker's Rejuvenate and ABG II systems, both of which were metal-on-metal hip implants. According to the manufacturer, the medical device recall was issued due to a potential risk for corrosion and/or fretting at the modular-neck junction, which could result in pain, swelling and adverse local tissue reactions.
Similarly, a DePuy hip implant was pulled from the market for similar complications. The ASR XL Acetabular System was available to consumers in the U.S. as early as December 2005. However, reported design problems with the DePuy hip implant included excess friction between the metal cup and ball that could cause shards of metal to be distributed into the bloodstream and surrounding tissues.
Have You Been Fitted with a DePuy Hip Implant or a Stryker Hip Implant?
If you or a loved one received a DePuy hip implant or a Stryker hip implant and you would like to learn more about how medical device recalls affect you, contact Attorney Group today. We can provide you with a free case evaluation and help you determine if you are eligible to recover damages for your injuries. We can connect you with an affiliated attorney who can review your DePuy hip implant claim or your Stryker hip implant lawsuit and help you to seek the compensation to which you may be entitled.