FDA to Potentially Shield Metal-on-Metal Hip System Manufacturers from Liability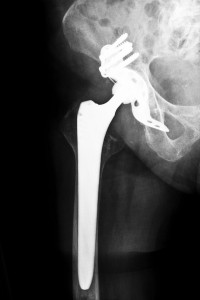 Thousands of Americans have suffered or are currently suffering from defective metal-on-metal hip implant systems designed by a variety of medical device manufacturers. These devices are degrading faster than expected and have the potential to cause many health issues, the most serious of these being osteolysis (dissolution of the bone), soft-tissue deterioration, pain and swelling around the hip, and metal debris seeping into the bloodstream as a result of friction between the metal components.
Currently, only two recall lawsuits have been settled, but the results have yet to show a clear trend. In one of these cases, a Los Angeles prison guard earned $8.3 million after the court found that DePuy, one of the medical device manufacturers, was liable for the implant's malfunction. Conversely, an individual from Chicago received no compensation for her suffering after a jury found that DePuy made no fault in the way that the device was marketed.
In yet another twist of events, the Food and Drug Administration (FDA) recently announced that it might implement a more stringent approval process for all metal-on-metal hip implant systems brought onto the market. The new process would require manufacturers to go through a more detailed safety evaluation procedure to continue releasing implant systems, including existing ones, onto the open market.
One would imagine that a stringent safety evaluation process would already be set in place to prevent defective metal-on-metal hip implant devices from entering the open market, but that isn't the case. The existing process lets medical device manufacturers release metal-on-metal hip implant systems onto the market without a full review as long as it similar enough to devices being implemented that have already been given the stamp of approval.
Good News and Bad News
The prospect of all future implant metal-on-metal hip systems requiring rigorous review is good news for preventing the future release of potentially hazardous devices, but bad news for individuals who currently wish to receive compensation for the issues brought on by their implants. There is a risk that some consumers will be unable to sue if the FDA determines that more safety testing is required before existing implant devices are marketed to the public once again.
If a manufacturer gets pre-market approval for metal-on-metal hip devices already on the market, they could use this approval as a shield against liability, even if an implant recipient was experiencing issues before the new approval process was put in place. This loophole will be prevented if the FDA includes in its final ruling that manufacturers can not take advantage of pre-market approval to defeat claims that were filed before the changes were set in place. The American Association for Justice and other organizations are working with the FDA in an effort to prevent defective metal-on-metal hip implant manufacturers from side-stepping their liability.
Contact Our Office Today
If you or a loved one is experiencing complications with a metal on metal hip implant device, it's extremely important to know what actions should be taken in this developing situation. Our affiliated lawyers at Attorney Group want to help you learn your rights and better your chances of receiving the compensation you deserve. Potential plaintiffs have a limited amount of time to file a recall lawsuit, so it is in the best interest of both you and your case to act now before it's too late. Contact us today.