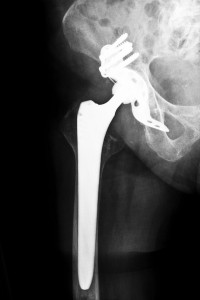 Researchers are calling for a revised system to introduce new orthopedic devices claiming that the current regulation process appears to be inadequate. The high failure rate and metal-on-metal hip safety concerns of several devices has highlighted the need for more concrete evidence for these implants. Although many devices are available for use in patients, it is not known how many of these implants have clinical evidence to support their effectiveness, so researchers decided to conduct a trial to examine metal-on-metal hip safety.
Studies Show Many Hip Implants are Unsafe
Researchers at the University of Oxford wanted to determine how many hip replacement implants have no evidence of clinical effectiveness to support their use and how many of these devices are being used in clinical practices. Scientists used data from the National Joint Registry (NJR) of England and Wales to identify devices used in procedures in 2011 that were rated "pre-entry" or "unclassified" by the orthopedic Data Evaluation Panel (ODEP) – the organization that is responsible for assigning implants a rating based on specific levels of clinical evidence.
Implants with the "unclassified" label have had no evidence submitted by manufacturers, and "pre-entry" devices have less than three years' worth of evidence. However, many implants in both categories are widely available for use in surgical procedures. Researchers then reviewed the clinical trials behind the products to establish exactly how much evidence existed in terms of metal-on-metal hip safety.
Researchers found that 7.6 percent of the more than 136,500 devices used in hip replacements in 2011 were implanted without identifiable evidence of clinical effectiveness. These included 7,577 uncemented cups, 1,732 cemented cups, 936 uncemented stems and 157 cemented stems. Authors noted a great concern, particularly due to the widespread publicity surrounding recent metal-on-metal hip safety complications. Researchers also noted that the results were likely to be an underestimation of a greater problem as much of the evidence that does exist is not of high quality.
As a result, scientists agree that there is still a need for a more rigorous and improved approach to the regulation of metal-on-metal hip implants to avoid using devices that have no evidence of being clinically effective. In other words, manufacturers should be restricted from promoting drugs or devices that are authorized by regulators such as the U.S. Food and Drug Administration (FDA) for widespread use but that do not have rigorous, concrete pre-approval evidence.
Problems with Hip Replacements
Plaintiffs across the U.S. are filing lawsuits against several manufacturers of hip devices, claiming that they suffered from severe complications, including:
Severe pain with or without movement
Metal toxicity
Corrective hip implant procedures
Dislocation or loosening of the implant
Deterioration of bone
Inflammation or swelling
Among the companies that have issued recalls of their metal-on-metal hip implants are Stryker and DePuy. Stryker voluntarily pulled its ABG II and Rejuvenate systems from the market after receiving several reports of early device failure among patients. Similarly, thousands of plaintiffs are working with attorneys to file claims against DePuy, alleging that the ASR hip implant caused several adverse and life-threatening complications since its recall in August 2010. DePuy has recently reached a $2.5 billion settlement to help cover the damages, pain and suffering and medical expenses of those who experienced early device failure and underwent a revision procedure prior to August 31, 2013.
Metal-on-metal hip safety concerns have recently come to light, mainly due to the potential for the metal components to rub against one another, causing metallic debris to accumulate into the bloodstream. Side effects may include infections, emotional issues, gastrointestinal system complications, confusion, infections, nervous system complications, dizziness and headaches and cobalt poisoning which may result in tremors, hypothyroidism, cardiomyopathy, skin rashes and cognition, hearing or sight problems.
Have Metal-on-Metal Hip Safety Concerns?
If you or a loved one were injured and it was possibly due to a defective hip implant device or if you have questions about metal-on-metal hip safety, contact Attorney Group today for more information. We are offering no-obligation case evaluations at no cost to you to help you to determine if you have a valid claim and will attempt to answer your questions to the best of our ability. If we feel that you have a case, we will connect you with an affiliated attorney who will assist you throughout the legal process and help you to recover the damages to which you may be entitled that you might have incurred due to metal-on-metal hip safety concerns.