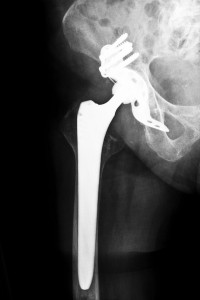 Injuries related to the use of ASR XL DePuy hip implants have led to numerous lawsuits being filed against DePuy Orthopaedics by patients and their family members. In a recent letter to the U.S. Food and Drug Administration, attorneys representing the injured patients called for officials to investigate DePuy Orthopaedics. According to the letter, actions taken by DePuy Orthopaedics prior to the Depuy hip implant recall led to injuries that could have been avoided. In another recent lawsuit, the medical device maker was ordered to pay one recipient of a hip replacement $8.3 million in damages.
Depuy Hip Implant Recall
Thousands of complaints and a high failure rate led to the 2010 DePuy hip implant recall. According to attorneys representing plaintiffs against the company, DePuy Orthopaedics failed to adequately report patient's adverse reactions to their products. Attorneys have also stated that they believe the all-metal hip implants made by DePuy are one of the "biggest medical device failures" in recent history. Severe pain, metal poisoning and problems with mobility have all been linked to the use of DePuy hip implants.
According to the lawsuit, DePuy Orthopaedics may have been able to prevent patient injuries and deaths had they recalled their products sooner. Attorneys have claimed that engineers inside of the company were aware of possible problems with the implants as far back as 2007. Because the metal on metal design causes the various parts of a DePuy implant to grind together, toxic metal ions are released into the patient's body. Unlike traditional metal and plastic hip implants, patients who underwent surgery prior to the DePuy hip implant recall may be at a greater risk of suffering from adverse reactions.
Over 33,000 ASR XL hip implants were sold in the United States prior to the DePuy hip implant recall. A majority of the patients who received a DePuy hip implant were elderly. After suffering from a broken hip, many elderly patients require surgery to replace the hip. A replacement hip can also be used to relieve joint pain in a damaged hip and increase a patient's mobility. One of the most common reasons a patient may have received a hip implant before the DePuy hip implant recall is osteoarthritis.
What If I Have a Claim?
Attorneys affiliated with the Attorney Group are experienced in handling personal injury lawsuits related to the use of ASR XL DePuy hip implants. If someone has experienced medical complications from a DePuy hip implant they received before the DePuy hip implant recall, they may wish to file a lawsuit against the company. By speaking with one of the attorneys affiliated with Attorney Group, patients can ask legal questions about their particular case. If a patient decides to go forward with a lawsuit, an attorney may be able to help them to receive compensation for medical expenses, lost wages and pain and suffering. If you believe you have a case or even just have a few questions, contact Attorney Group today for a free consultation.