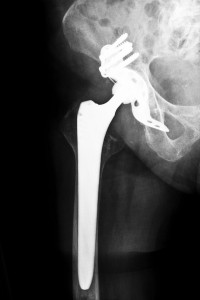 Hip replacement surgery is very common in the United States. Up to 285,000 hip replacements are done each year. Usually, these surgeries are completely successful, returning patients to their normal activities in a few weeks. However, a number of problems have been reported with the metal-on-metal type of hip implant, causing some people to contact metal on metal hip replacement lawyers to discuss their cases for possible legal action. Metal on metal hip recall attorneys are available for consultation for patients who have implants that have been recalled by manufacturers.
Problems of Metal on Metal Implants
Though the designers of hip implants chose metal on metal because of its durability, they apparently did not fully consider that tiny bits of metal could break off from the implant parts under normal use. These bits can migrate into tissues surrounding the implant, causing inflammation and pain around the hip joint. The metal pieces can also enter the bloodstream and possibly cause hypersensitivity reactions, neurological changes, problems with kidney function, thyroid problems and cardiomyopathy. Psychological changes have also affected some people as a result of these implants. Metal on metal hip replacement attorneys have also seen a number of medical reports detailing vision impairment, hearing problems, fatigue, weight gain and body temperature impairments. In addition, metal on metal hips can fail unexpectedly, leading to further surgeries.
Recall of Metal on Metal Hip Implants
A number of metal on metal hip implants have been recalled including the DePuy ASR Systems and the Smith & Nephew R3 Metal Liners of the R3 Acetabular System, and the Stryker Rejuvenate and ABG II Modular Neck Systems. Other metal on metal hip replacement systems that are experiencing higher than average failure rates but that have not been recalled include: the Biomet M2A, DePuy Pinnacle, Wright Conserve, and Zimmer Durom Cup Systems. If you have any of these implants, you may wish to contact one of the metal on metal hip replacement lawyers to discuss your case.
What Patients Can Do
Metal on metal implants can cause health problems that require ongoing medical treatment. Even if you have no symptoms, the U.S. Food and Drug Administration recommends patients who have these implants have follow-up visits with their orthopedic surgeons every one to two years to monitor their health. For those who have received a Metal on Metal Hip Replacement, attorneys are available to advise you on legal recourse for your problems.