Smith and Nephew Hip Replacement Attorneys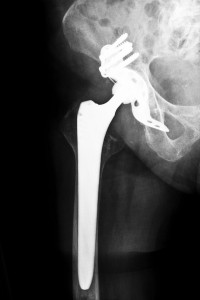 The Smith and Nephew R3 Acetabular System hip implant has complicated the lives thousands of individuals. Many patients were unaware that the amount countless negative side-effects they would develop after receiving the Smith and Nephew hip implant would outweigh the good it was proposed to do. The hip implant was recently recalled in 2012, and it is important for patients to stand up for their rights. If you received this hip implant and have experienced injuries as a result, then you should get in touch with Attorney Group today. Their affiliated Smith and Nephew Hip Replacement Attorneys can help those with legitimate cases to get on the path towards compensation and recovery.
Brief History of the R3 Acetabular System Hip Implant
The Smith and Nephew R-3 Hip Implant made its debut in 2007. Since then, records have indicated that over 7,700 patients have been injured as a result of receiving the R-3 hip implant. This hip implant was developed with the expectation that it would be long-lasting and provide tremendous support to patients. Made up of a femoral metal head and acetabular metal cup, its defining feature was that it allowed surgeons to pick and choose individual components that could more specifically and uniquely fit the needs of patients. The unfortunate reality is that this hip implant has disempowered thousands of people and has dramatically reduced the quality of life in a number of its recipients.
Subsequent Recall in 2012
Smith and Nephew has acknowledged that there were serious defects with the R-3 hip implant, and sealed that acknowledgement by recalling their device in 2012. Smith and Nephew Hip Replacement Attorneys are now representing patients who were unknowingly implanted with this device prior to the recall date. The manufacturer continued to produce this hip implant and release it onto the market in its unreasonably dangerous condition. There are patients who are just now realizing that their injuries may be related to the hip implant. If you are one of these patients, then you should not hesitate to get in touch with Smith and Nephew R-3 hip recall attorneys who can help you in your case.
Health Risks and Symptoms Associated with the R-3 Acetabular System Hip Implant
It has been shown that this hip implant has a tendency to corrode due to the metal components grating together during movement, and the result is that metal debris ends up in the bloodstream. This can cause metal toxicity, called "metallosis." This can cause nausea, nerve damage, dislocation, infection, and swelling of the hip joint area. Patients have required additional hip surgeries to correct the loosening of the hip implant, and these surgeries are often very expensive and painful.
Some of the harm the hip implant causes is emotional, not physical. Patients have also been known to develop depression and other emotional issues as a direct result of the complications caused by the R-3 hip implant. Issues with the gastrointestinal system have also been connected to the implant, rendering recipients unable to digest food in a proper manner. Some patients also experience severe migraines. It is important for you to not simply accept these conditions in your life. You have every right to stand up for yourself and seek monetary compensation for the injuries that you have suffered. Smith and Nephew Hip Replacement Attorneys affiliated with Attorney Group can get you on the right track.
Contact Attorney Group
Contact Attorney Group as soon as possible if you believe you have a claim against Smith and Nephew; doing so can put you in contact with one of their affiliated Smith and Nephew Hip Replacement Attorneys. Delaying this action could result in you losing your chance to pursue a claim within your state-specific statute of limitations. Get your free, no-obligation consultation today