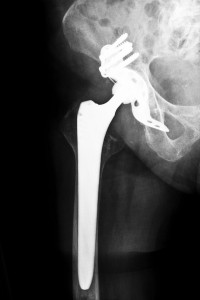 The U.S. District Court, District of Minnesota met with the defense and plaintiffs' lead counsel committees on March 12, 2014 to discuss scheduling bellwether trials for the pending Stryker Rejuvenate and ABG II hip implant liability litigation. Before the scheduling conference, both parties submitted proposals for anticipated bellwether trial dates and at the status conference held on March 20, 2014, the Court issued an amended pretrial order.
Those who have been injured by their Stryker ABG II or Rejuvenate implants may be entitled to seek compensation for their injuries. Contact Attorney Group today for more information.
Details of the Stryker Hip Lawsuit Bellwether Cases
By the time of the status conference scheduled for August 2014, the Court anticipates having a detailed schedule for at least three out of the five pending bellwether Stryker hip lawsuit claims. Additionally, these bellwether trials are expected to be ready for trial during the summer of 2015.
The Court also ordered that both parties agree upon between three and five bellwether categories into which pending Stryker hip lawsuit claims should be divided in the current multidistrict litigation prior to the May 1, 2014 status conference.
However, if the plaintiffs and defendant are unable to agree on a reasonable number of categories into which the cases should be divided before April 1, 2014, the parties will submit proposals to the Court detailing how many categories for the bellwether Stryker hip lawsuit cases they feel are necessary. After that, the Court will issue an order identifying the number of bellwether categories there will be, and the definition of the categories into which these cases will be divided.
Additionally, before the June 12, 2014 status conference, the parties are expected to agree upon three Stryker hip lawsuit claims that will be designated as lead cases in each category. In order to qualify, the case should be most representative of the other cases in the category.
If the parties are unable to agree on this, however, both the plaintiffs and the defendant will submit the names of three Stryker lawsuit claims that each feels is best representative of the rest of the category as well as descriptions as to why the party wishes to choose these cases. The Court will then issue an Order to identify three lead cases in each bellwether category.
Prior to the August 2014 status conference, the parties are ordered to propose a schedule that will govern each of the lead bellwether Stryker hip lawsuit claims in each category. If they cannot agree, they will submit their respective proposals. Magistrate Judge Noel will continue to reach out to the Florida and New Jersey state court judges to investigate ways in which the three courts may coordinate all of the federal and state cases in which plaintiffs allegedly suffered injuries while fitted with Stryker's Rejuvenate and ABG II hip replacement devices.
Stryker Hip Lawsuit Overview
If you or a loved one have been injured, you may be entitled to file a Stryker hip lawsuit. Plaintiffs across the U.S. are filing lawsuits against the manufacturer after allegedly suffering from adverse side effects and complications such as:
Inflammation
Pain
Inability to walk, stand or move their legs
Device failure
Metal toxicity
Do You Have a Valid Stryker Hip Lawsuit? Contact Us Today to Find Out
Those who have experienced injuries or complications after receiving a Stryker hip implant may be entitled to recover damages for their conditions. Contact Attorney Group today to receive a free case evaluation to learn whether you have a valid claim. We will help answer your questions and connect you with an experienced attorney. Depending on the details of your Stryker hip lawsuit claim, you may be eligible to seek compensation for pain and suffering, medical expenses and lost wages. Contact us today to learn more about your legal rights.