Lawyers Moving Forward with Stryker Hip Litigation
A recent decision in New Jersey Superior Court, located in Bergen County, allowed Stryker hip litigation to move forward, with the issuance of deposition guidelines to preserve testimony of witnesses not selected for early mediation, bellwether trials or advanced discovery. This means that clients injured by Rejuvenate and ABG II hip stems marketed by Stryker may be eligible for compensation from the company through Stryker hip litigation.
Purpose of the Stryker Hip
Hip replacement surgery requires the replacement of the hip joint with a prosthetic implant, and physicians often perform the surgery to relieve pain from arthritis or joint damage. In 2003, the Food and Drug Administration (FDA) approved the use of the Stryker Trident ceramic-on-ceramic hip replacement, only to launch an investigation in 2007 into the processes at several of Stryker's plants. However, in 2008, the FDA approved the use of another Stryker system, Rejuvenate, which was a metal-on-metal system. That same year, Stryker voluntarily recalled the Trident hip replacement components manufactured at the plants investigated by the FDA. In 2012, Stryker issued a complete voluntary recall of the Rejuvenate and ABG hip replacement systems. The company stated that there was risk of corrosion at the joint that could lead to tissue damage, and many believe they should have been aware of these problems before seeking FDA approval, further encouraging patients to seek Stryker hip litigation.
Complaints Since 2005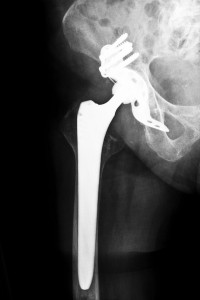 Since 2005, the FDA has received complaints about the Trident, Rejuvenate and ABG systems marketed by Stryker, many of which have led patients to learn more about Stryker hip litigation. These complaints include:
Pain and discomfort: Either at the general surgical site or due to components that are faulty.
Bone fractures: Many of the implants fit improperly causing the patients to suffer broken bones.
Faulty implants: The implants are plagued by broken components and even corrosion. Some patients report uneven wear that leads to pain or device failure.
Squeaky joints: Many patients report squeaking sometimes loud enough to require additional surgery.
Metal poisoning: Rejuvenate and ABG, both metal-on-metal implants, may cause metal fragments to enter the bloodstream and tissues causing metallosis, a form of heavy metal poisoning.
Patients Advised to Undergo Screening
Patients who received a Stryker hip replacement component should undergo medical screening to rule out fretting or corrosion in the replacement parts. The screening should include metal ion tests, as well as cross-sectional imaging to confirm that the hip replacement parts are working properly and there is no risk of tissue damage or metallosis. Unfortunately, many patients have suffered adverse reactions, including metallosis, without suffering from typical symptoms. Common symptoms of the illness include pain, sometimes extreme, swelling and inflammation. Some patients experience a rash, while others develop a mass of inflamed cells that have the appearance of a tumor, but is actually fluid. Metallosis can lead to emotional disturbances, recurring infections, headaches, nervous system problems and hypothyroidism. Many require additional surgery to replace the hip components, and some may need further treatment for the side effects caused by the implant, leading many to seek Stryker hip litigation.
History of Implant Problems
Stryker Corporation has done little to address the problems with their implants, and has received warning letters from the FDA regarding deficiencies in both compliance and quality. In addition, the agency has accused Stryker of falsifying documents, failing to adequately conduct clinical studies and failure to report product complaints properly. The FDA believed that Stryker knew, or at least should have known, of the problems patients may experience with their hip replacement products, and this determination has led to the need for Stryker hip litigation.
Contact Our Office to Join Stryker Hip Litigation
Stryker hip litigation is still a hot topic and with the recent decision in New Jersey issuing deposition guidelines, it is apparent that the process will move forward, allowing patients who have suffered the ability to seek compensation for their injuries and suffering. In addition to the issuance of deposition guidelines, the court also established Stryker hip litigation Case Management Conference dates. If you or a loved one suffered metallosis, pain, or other symptoms associated with a Stryker hip replacement system, it is critical to contact Attorney Group to determine what rights are available under the current Stryker hip litigation process. Call or visit online today to find out how we can help you get the compensation you deserve.