Hip replacement surgery is a relatively common procedure. Improvements in techniques and technology are making the operation more popular for younger patients. As a result, over 285,000 Americans undergo hip replacement surgery yearly, according to the Agency for Healthcare Research and Quality.
Any patient who has suffered from arthritis, a traumatic hip injury or a hip disease from childhood and has difficulty performing everyday activities, experiences constant pain and stiffness and receives inadequate pain relief from anti-inflammatory medications or physical therapy has probably spoken to his or her physician about hip replacement surgery. And for those who have opted for the procedure, only a very small percentage ever have problems or will need follow-up surgery —  until recently.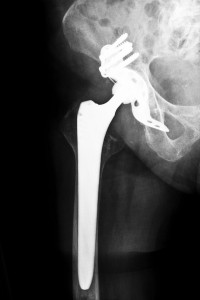 Artificial Replacement Hip Recall
On July 6, 2012, Stryker, a medical device manufacturer, announced a voluntary recall of two components used in two of its artificial hip implant devices. Data acquired after the ABG II and Rejuvenate modular neck stems were used in surgeries found that the devices are in jeopardy of corroding and have the potential for premature wear and tear, putting patients at risk for pain, swelling, infection, inflammation and a build up of metal debris in the soft tissues – a condition known as metallosis, or metal toxicity. A report drafted by Stryker indicates that when metal ions come in contact with the body's tissues it can lead to necrosis (premature tissue death), breakdown of healthy bone and tumor formations.
residents who have had hip replacement surgery between June 2008, when the devices were first approved for use, and the July recall are qualified to speak with a Stryker hip recall lawyer.
Why You Should Talk to a Stryker Hip Recall Lawyer
A Fortune 500 company and one of the world's top medical technology manufacturers, Stryker will likely fight any litigation regarding the recalled devices and have the resources to do so. If the company decides to offer a settlement, which is something that they have not yet commented on, the amount of money offered may pale in comparison to the financial and physical toll their artificial hip replacement components are taking on your health, relationships and ability to work.
How this happened
The Rejuvenate system was approved by the Food and Drug Administration (FDA), the agency that oversees medical devices and testing, in June 2008 and the ABG II received approval in November 2009. By July 2012, the FDA received more than 60 complaints indicating adverse events, including patients requiring premature revision surgery. One reason these devices even made it to market is because they were both submitted to the FDA though a premarket notification process, which makes medical devices available to patients on a fast track without undergoing clinical trials if that product is similar to a device that has already received approval by the FDA.
The Recall
In response to these complaints, and because medical manufacturers are responsible for designing safe products and are obligated to give patients sufficient warning about the potential for harm, Stryker pulled the faulty components. If medical device manufacturers do not warn consumers in a satisfactory amount of time, victims have a right to sue for compensation. If you or someone you know had hip replacement surgery prior to the July recall and have the Rejuvenate or ABG II systems, you should discuss your right to file a product liability lawsuit with a Stryker hip recall lawyer.
Filing a Lawsuit
Not sure if you should file a lawsuit? The defective implants at the center of this health scare can cause pain and swelling around the hip joint, difficulty walking, climbing stairs and flexing the joint. You may not even know for a decade if your artificial implant is faulty and whether you will require revision surgery. A Stryker hip recall lawyer will explain your rights and what you stand to gain by filing a lawsuit.
Your Entitlements
You could be entitled to compensation for your medical bills, including doctor's appointments, tests, medications, revision surgery or a new hip replacement. If you've already begun suffering from adverse effects, your lawyer can help you collect lost income and provide caregiving services plus compensation for pain and suffering and punitive damages.
When to Talk to a Stryker Hip Recall Lawyer
has a two-year statute of limitations on filing personal injury and product liability claims in most circumstances. Because it takes time to collect the proper medical records and prepare the appropriate legal documentation, any delay in contacting your Stryker hip recall lawyer could disqualify you from getting the recompense you deserve.
[maxbutton id="1″] [maxbutton id="2″]