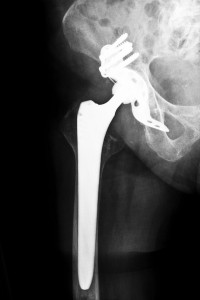 After the Stryker, Inc. issued the voluntary recalls of its Rejuvenate and ABG II hip replacement systems, thousands of lawsuits were filed by patients claiming to have experienced adverse reactions. This influx of cases was streamlined in the court system and, out of the 18 cases selected for mediation so far, settlements have been reached in 17 of them as of July 14, 2014. These Stryker settlements are expected to increase in number in the near future. By the end of the month, at least 3 more cases will go through settlement talks, as well as an additional 10 by the end of the year.
When Stryker released its Rejuvenate line in 2009, it billed the product as being more comfortable and more versatile than other traditional hip replacements, particularly for younger, active patients who would benefit from the increased mobility. Most hip replacements consist of a one-piece stem and neck system called a monoblock. In contrast, the Rejuvenate contained six interchangeable stems and 16 necks. Expectation, however, fell short of reality.
Expectation vs. Reality
At the time of the Rejuvenate system's release, Stryker marketed it by stating that interchangeable stems and necks allowed surgeons more flexibility to custom-fit a hip replacement to a patient's unique anatomy, resulting in greater comfort for the patient. Stryker also claimed that the Rejuvenate was longer-lasting and offered a superior range of motion compared to other hip replacement products. This was a huge sell to younger patients who made up a significant percentage of the Rejuvenate's customer base.
Unfortunately for those same patients, it became clear shortly after that the Rejuvenate wasn't living up to the company's hype. Even worse, it was allegedly resulting in a host of serious and unexpected medical problems for many of its patients who began to file lawsuits for compensation. The recent Stryker settlements are evidence that those lawsuits were not filed in vain. If you or a loved one believe you were injured by a faulty Stryker hip and wish to pursue Stryker settlements of your own, contact Attorney Group today.
Main Reasons for Stryker Settlements
The biggest problem caused by defective Stryker hips, and the one cited most often in lawsuits that have led to Stryker settlements, is that the implant begins to loosen over time, rubbing together and releasing dangerous fragments of toxic metal into the patient's bloodstream. Sometimes, this has resulted in a serious condition called metallosis, or metal poisoning. This can result in bone and tissue death and damage to the nervous system. Even if you do not think you have experienced the side-effects of metallosis, it is always wise to have you blood checked by a doctor in the wake of an implant failure.
After these facts emerged, Stryker issued a voluntary recall of its Rejuvenate line in 2012 and pulled the product from the market. However, it was too late for the thousands of patients who already had it implanted and experienced debilitating injury as a result. They are the plaintiffs of the thousands of Stryker lawsuits filed in the past few years and the recipients of the recent of Stryker settlements that are expected to increase.
Contact Attorney Group Today
If you or a loved one believe you are entitled to Stryker settlements after having been injured by a malfunctioning Stryker hip replacement, contact Attorney Group today. We can answer your questions, address your concerns, and review your case in a free, no-obligation consultation to determine whether you have a claim. If you do, we can connect you with an affiliated Stryker hip replacement attorney committed to helping you possibly become another recipient of the ongoing Stryker settlements.