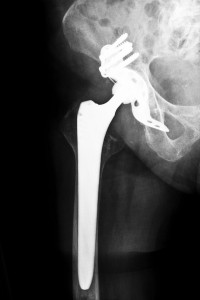 While most of us know what a new car or a gallon of milk will cost us, chances are that you haven't a clue about the cost of a hip replacement procedure. However, the surgeons who implant these devices most likely don't know either, according to a new study.
Surgeons Unsure of the Cost of a Hip Replacement
According to statistics, nearly $20 billion is spent by Medicare each year on implanted medical devices, and nearly half of that amount is allocated for orthopedic procedures. Additionally, since the population continues to age and more Americans seek joint replacement procedures, the amount spent on these surgeries is likely to keep increasing.
However, orthopedic surgeons may not know much about how their work contributes to the trend, as they were only able to correctly estimate the cost of a hip replacement 21 percent of the time, according to a survey that studied 503 physicians at seven major academic medical centers.
Results showed that guesses of the cost of a hip replacement ranged from 1.8 percent of the total price to almost 25 times too much. Researchers had signed nondisclosure agreements and so were not allowed to release the exact dollar figures.
Additionally, residents knew even less than experienced physicians as residents only guessed correctly 17 percent of the time. According to researchers, estimates within 20 percent of the actual cost of a hip replacement were considered to be correct.
One author noted that orthopedic surgeons are rarely told how much items or procedures cost. These physicians allegedly never see the cost displayed anywhere, and there is no way to find out the information even if one were interested. However, unlike many other industries, costs of healthcare do not seem to be transparent, even for surgeons. The study did not examine patient knowledge of the cost of a hip replacement.
Purchasing groups and hospital systems negotiate deals with device manufacturers and agree not to divulge the details. Manufacturers strive to keep their prices confidential so that they can sell the same devices at a different price to other healthcare facilities. However, costs do matter. Depending on the negotiated price, a knee replacement implant may run anywhere between $1,797 and $12,093. Additionally, hospitals may have a financial incentive to use less expensive implants as these facilities are paid a lump sum for the surgeries by Medicare. If every other factor is equal, hospitals that use less expensive devices may end up with bigger profits.
According to statistics, the average cost of a hip revision surgery is high. Patients must consider X-rays, tests, anesthesiologists, rehabilitation procedures, the type of hospital in which the procedure is performed as well as the length of time the device was inserted. For a man in his mid-50s in good health, a procedure may run up to $73,533.58 in additional expenses for medications, orthopedic surgeons' fees, braces for rehabilitation, mobility equipment and extra inpatient care. Additionally, a full hospital stay of six weeks could cost an additional $68,250 in fees.
With the cost of revision procedures so high, it is no wonder that two of the largest hip implant manufacturers are currently facing lawsuits from plaintiffs across the U.S. Patients allege that the Stryker Rejuvenate and ABG II Systems and the DePuy ASR hip implant device caused serious and life-threatening complications including revision procedures, and plaintiffs are seeking compensation in an effort to recover damages for added medical expenses, pain and suffering and lost wages.
If You are Injured, Seek Legal Counsel Today
If you or a loved one suffered from injuries due to a defective hip replacement device or if you have questions about the cost of a hip replacement, contact Attorney Group today for answers. Even if you believe the deadline has passed for your situation, contact us. Depending on the circumstances surrounding your situation, you may be entitled to pursue a claim and seek compensation for your injuries. We will provide you with a free consultation to help you to determine the best step to take to help you recover the damages to which you may be entitled.