Wright Conserve Hip Replacement Attorneys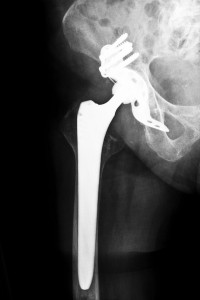 As bodies age, some people start to develop the types of hip problems that make it difficult to walk or stand. While hip replacement surgery can be of great help, some of the products on the market have left people in worse shape than before. One of those products is the Wright Conserve Hip Replacement System, which has subsequently brought about the need for Wright Conserve hip replacement attorneys.
Product defects and the resulting health problems caused by the Wright Conserve System have left many people with costly medical expenses, not to mention the trauma of facing additional surgeries in the future. If you or someone you know experiences problems with this product, Wright Conserve hip replacement attorneys can advise you on your rights under the law.
Wright Conserve Hip Replacement Systems
As a long-standing manufacturer within the joint implant industry, Wright Medical Technology Inc. has been in business since 1950. Hip and knee replacement products make up 60 percent of the company's sales and profits. The Wright Conserve Hip Replacement System consists of metal-on-metal components made up of a metal stem and ball that rests inside a metal cup. These ball and cup implants replace a person's existing hip joint.
The Wright implant received approval from the FDA in 2003. Wright applied for approval through an expedited 510(k) process. The 510(k) process allows manufacturers to bypass pre-market safety testing as long as similar and previously approved products already exist on the market. Failure to properly test the implant device has led to numerous complaints of product malfunctions and subsequent health complications as a result of the Wright Conserve System.
Product Defects
Like most other hip implant systems, Wright implants are designed to last 10 years or more. Because of defects in the product design, many units malfunction within the first three years after surgery. While the metal materials used in the making of the implant are intended to add durability, in actuality, it's the metal surfaces causing most, if not all, of the problems experienced by implant recipients.
When a metal ball-and-cup joint moves, their aligned surfaces rub together. As this happens, the friction can cause metal debris to flake off each time the joint is in motion. People experiencing these effects are at risk of metal materials entering their bloodstreams, causing "metallosis," or metal toxicity. Metal debris can also breakdown nearby bone and tissue material within the pelvic region. If you've believe that you are suffering from this, or any of the pain, nausea, swelling, or other symptoms associated with receiving a Wright implant, Wright Conserve hip recall attorneys can assist you in determining whether you have cause to pursue a claim against the manufacturer.
Side Effects
Along with the initial problems people encounter with Wright hip implants, many may develop side effects over time. These side effects stem from ongoing use or movement in the hip joint and erosion of the implant's surfaces. Some of the side effects experienced by recipients can include:
Biologic toxicity
Infection
Hip implant failure
Pseudotumors
Accumulated wear and tear on the implant device leads to the eventual failure of the joint altogether. When this happens, implant recipients must undergo revision surgery to repair or replace the implant. Data collected by the Australian National Joint Replacement Registry in 2008 shows the Wright hip implant carries an 11.2 percent revision rate within the first three years of use. At this rate, it's estimated that one in every 12 implant recipients will require revision surgery within the first five years and, as a result, Wright Conserve hip replacement attorneys are in high demand.
Ongoing Investigations
In 2004, Wright Medical Technology Inc. issued a recall of their Conserve product line due to defects in the product design. The product was soon returned to market as a safe and effective treatment option. Since that time, the U. S. Food & Drug Administration (FDA) has received hundreds of reports on problems encountered with the Wright Conserve Hip Replacement System.
Many of those affected have filed lawsuits against the manufacturer for marketing a defective product, failing to conduct adequate testing, and failing to warn the public of potential dangers. Wright Conserve hip replacement attorneys have experience in sorting through the legalities involved with holding large manufacturers accountable for marketing defective product lines.
Attorney Group
It's important you consult with an attorney at the first sign of problems with a Wright hip replacement implant. As it stands now, these lawsuits have been consolidated into a Federal Multidistrict Litigation suit within the Northern District of Georgia. Having an experienced team of attorneys working with you can greatly increase the odds of a successful settlement.
Protecting your rights not only ensures you receive your fair share, but prevents product manufacturers from marketing defective products and reaping undeserved profits. Contact Attorney Group to get in touch with one of our affiliated Wright Conserve hip replacement attorneys today.