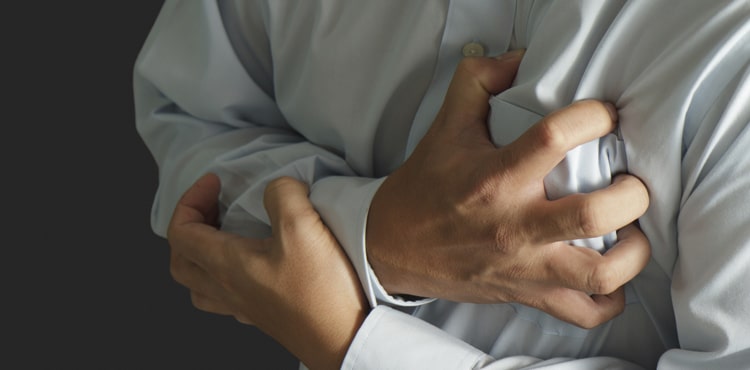 A Kombiglyze attorney can assist patients who took the medication to treat type 2 diabetes and suffered heart failure or similar serious side effects. An April 2016 FDA safety communication warns that the active ingredient in Kombiglyze may increase the risk of heart failure. Affected patients and families may be eligible to seek compensation with the help of a Kombiglyze lawsuit attorney.
For more information, contact Attorney Group today. Our consultations are free, confidential and without any obligation on your part. We can help answer your questions, and if you choose to pursue a claim we can connect you with an affiliated Kombiglyze lawyer who can assist you throughout the legal process.
The time you have to pursue a claim is limited. Contact us for more information.
Get Help Now.
What is Kombiglyze and How Does It Work?
Together with diet and exercise, Kombiglyze XR is used to lower blood sugar levels in adult patients with type 2 diabetes, a condition in which blood sugar levels are too high because the body cannot produce or use insulin normally. Kombiglyze XR contains 2 medications: saxagliptin and metformin.
Saxagliptin works by increasing levels of natural substances called incretins. Incretins help to control blood sugar by increasing insulin release, especially after a meal. They also decrease the amount of sugar the liver makes. Metformin lowers blood sugar by helping to restore the body's proper response to the insulin. It also decreases the amount of sugar that the liver makes and that the stomach/intestines absorb.
Kombiglyze was approved by the U.S. Food and Drug Administration (FDA) in 2010 and is marketed by Bristol-Myers Squibb and AstraZeneca.
Kombiglyze and Heart Failure
A Kombiglyze attorney notes that in 2014, the FDA requested clinical trial data from the manufacturer of saxagliptin, also known by the trade name Kombiglyze XR and Onglyza, to investigate a potential association between the use of type 2 diabetes medication and heart failure. The request stemmed from a study published by the New England Journal of Medicine in September 2013, which noted an increased rate of hospitalization for heart failure.
At the time of their request, the FDA considered the information to be preliminary and their analysis of diabetes drugs such as Kombiglyze is part of a much broader evaluation of all drugs used to treat type 2 diabetes.
However, in a safety communication issued in April 2016, the FDA stated that the agency's safety review found that type 2 diabetes medicines containing saxagliptin and alogliptin may increase the risk of heart failure, particularly in patients who already have heart or kidney disease. Heart failure can result in the heart not being able to pump enough blood to meet the body's needs. As a result, the FDA is adding new warnings to the drug labels about this safety issue. The agency cautioned that patients taking these medications should contact their health care professionals right away if they develop signs and symptoms of heart failure such as:
Unusual shortness of breath during daily activities
Trouble breathing when lying down
Tiredness, weakness, or fatigue
Weight gain with swelling in the ankles, feet, legs, or stomach
A Kombiglyze lawsuit may seek damages from the drug makers for failure to warn of these risks.
Kombiglyze Side Effects
Kombiglyze may cause changes in blood sugar levels and may cause any of the following side effects:
Sore throat
Headache
Upper respiratory tract infection
Diarrhea
Nausea and vomiting
In addition, some side effects can be more severe. Serious side effects associated with the use of Kombiglyze XR for the treatment of type 2 diabetes include:
Acute Inflammation of the pancreas
Hives
Skin rash
Increased blood acidity due to high levels of lactic acid
Life threatening allergic reaction
Ongoing pain developing in the stomach and moving to the back
Megaloblastic anemia
Puffy face from water retention
Low blood sugar
Heart failure
How a Kombiglyze Attorney Can Help
Drug manufacturers have a duty to ensure their products are accompanied by full and accurate instructions and warnings to guide prescribing doctors and other health care providers in making treatment decisions. If a drug maker fails to fulfill this duty, it could be held liable in lawsuits for injuries that may result.
Patients who are injured by Kombiglyze XR may be entitled to compensation for damages, including:
Medical expenses
The permanency of the injury
Pain, suffering, and mental anguish
Loss of income or ability to work
If a patient dies from complications after taking the drug, family members may be entitled to pursue a Kombiglyze lawsuit and seek compensation for the wrongful death of their loved one, including:
Conscious pain and suffering of a loved one prior to death
Pain, suffering, and mental anguish from the loss of a loved one
Funeral expenses
Patients who have suffered severe side effects after taking Kombiglyze XR, as well as the families of those who have died as a result of complications with the drug, are encouraged to seek the advice of an Kombiglyze lawyer to learn more about their rights and remedies.
The time you have to pursue a claim is limited. Contact us for more information.
Get Help Now.
For more information about a potential Kombiglyze lawsuit, contact Attorney Group. When you contact us, an attorney will follow up with you to speak with you about your case or answer questions that you might have. There is no cost or obligation to speak with us, and any information you provide will be kept confidential.
Please note that the law limits the time you have to pursue a claim or file a lawsuit for an injury. If you think you have a case, you should not delay taking action.
Related Posts