A pressure cooker explosion lawsuit may be an option for people who purchased a Power Pressure Cooker XL and suffered serious injuries after the product exploded, causing food to burn and scald nearby people. Affected individuals and their families may be able to file a pressure cooker explosion lawsuit and seek compensation with the help of a product liability attorney.
For more information, contact Attorney Group today. Our consultations are free, confidential and without any obligation on your part. We can help answer your questions, and if you choose to pursue a claim we can connect you with an affiliated pressure cooker explosion lawsuit attorney who can assist you throughout the legal process.
The time you have to pursue a claim is limited. Contact us for more information.

Get Help Now.
Have You Seen a Pressure Cooker Explosion Lawsuit Commercial?
You may have seen a pressure cooker explosion commercial on television and wondered whether you or a loved one have been affected by a Power Pressure Cooker XL explosion and, if so, whether you are eligible to pursue a claim against the manufacturers or others. The purpose of this article is to provide you with additional information so that you have a better understanding of your options. 
What is a Power Pressure Cooker XL?
The Power Pressure Cooker XL is an electric pressure cooker and one-pot cooking product made by Tristar Products, Inc. According to the manufacturer's website, the product "prepares all of your favorite slow-cooked meals in a fraction of the time." The manufacturer claims that the product features technology that traps steam inside the pot while forcing moisture into the food to provide flavorful, nutrient-rich foods. Additionally, the pressure cooker is equipped with one-touch settings for a variety of cooking needs, including meat, fish, vegetables, beans, soups and stews.
The Power Pressure Cooker XL is an "As Seen on TV" product available online and in retail stores across the United States, including Wal-Mart, Target, and Bed Bath & Beyond.
How Does the Power Pressure Cooker XL Compare to Other Products?
When compared with similar digital pressure cookers, Tristar boasts that the Power Pressure Cooker XL is the best pressure cooker available on the market. According to the manufacturer, the Power Pressure Cooker XL has features other pressure cookers do not, such as one-touch, pre-programmed smart settings, canning features, and slow cooker options. As an added feature, Tristar claims that its product has built-in safety features to ensure proper, safe cooking every time.
What are the Safety Features of a Power Pressure Cooker XL?
The Power Pressure Cooker XL offers a number of safety features, guaranteeing safe operation. Those features include:
A lid safety device that prevents pressure buildup
Pressure and temperature controls to maintain even heat
Backup safety release valve
Clog prevention feature
Temperature cutoff, if temperatures climb above safe levels
Power Pressure Cooker XL Explosions
Despite claims that the product is safe and that safety features ensure safe operation of the pressure cooker, the Power Pressure Cooker XL has been reportedly known to explode without warning while cooking food and as consumers begin to open the lid once they believe it is safe to do so. As a result of a potentially faulty valve allegedly caused by a clog in the valve's line, some consumers have claimed that pressure builds inside of the device and the contents of the pressure cooker explode onto nearby people, appliances, walls, floors and other kitchen furniture.
The Power Pressure Cooker XL is advertised as a time-saving way to cook flavor-packed, nutrient-rich meals at home. Although the manufacturer claims that the pressure cooker cuts down on cooking times and makes clean-up a breeze, lawsuits allege that customers have received severe burns after the product exploded due to defective parts.
Power Pressure Cooker XL Consumer Complaints
According to the U.S. Consumer Product Safety Commission's (CPSC) information database, several consumer reports have been filed regarding the safety of the Power Pressure Cooker XL. Multiple reports claim that the defective products pose dangerous risks and safety hazards, including explosions of food while the cooker was in the process of cooking and explosions of hot food after the safety valve was released. Consumers who filed complaints claim that, as a result of the defective nature of the product, they received severe burns that required medical attention as well as damage to the walls and cabinets of their kitchens.
Power Pressure Cooker XL Injuries and Damages
Injuries and damages claimed to have been caused by the Power Pressure Cooker XL include:
Severe burns to the arms, legs, face and other parts of the body
Damages to kitchen walls, cabinets and floors
Scars and disfigurement
In some cases, these kinds of injuries may cause hospitalization and the need for surgery. Likewise, individuals who receive burns may require care beyond the initial injury to ensure that the wounds are healing properly and to prevent infection.
Power Pressure Cooker XL Explosion Lawsuit Claims
In June 2015, a Florida couple filed a lawsuit against the pressure cooker's manufacturer, Tristar, as well as retailer Bed Bath & Beyond. According to a CBS Miami article, the South Florida couple claims that they were seriously hurt when the man opened the pressure cooker and hot soup exploded in his face and onto his arms and leg. As a result of the explosion, the couple claims that the man received second degree burns to his arms, and that the woman suffered a less serious burn and swollen hand. In addition to the physical damage done to the couple, they claim that the soup exploded onto their kitchen walls, the back of the refrigerator, and their kitchen floor.
Lawsuits claim that the manufacturer was negligent in designing and manufacturing the product, and that the product fails to prevent a sudden explosion of the cooker's contents even when the product is used as instructed. Additionally, lawsuits allege that the manufacturer failed to provide adequate warnings regarding the possibility of sudden explosions.
Has There Been a Power Pressure Cooker XL Recall?
Although there has not been Power Pressure Cooker XL recall, lawsuits claim that the manufacturers failed to disclose a possible defect in the product and that customers have suffered second-degree burns as a result. Failure to warn of possible defects of a product can be a basis of manufacturer liability, regardless of whether the product has been recalled.
Is There a Power Pressure Cooker XL Class Action?
There is no Power Pressure Cooker XL class action pending as of August 2016. Pressure cooker explosion lawsuit attorneys are doubtful that a class action will be certified for people who are adversely affected by the product. Instead, if multiple pressure cooker explosion lawsuit claims are filed against the manufacturers alleging injuries and other damages caused by Power Pressure Cooker XL, it is anticipated that these lawsuits will be consolidated for discovery and other pretrial proceedings.
When cases are consolidated in this way in federal court it is called multidistrict litigation (MDL), and on a state level it is known as a state court consolidated proceeding. MDLs are distinct from class actions, and it is generally agreed that consolidating cases instead of proceeding in a class action is a more efficient and effective way of handling claims arising from injuries caused by consumer products.
Have There Been Power Pressure Cooker XL Settlements?
Some cases settle early in the claims process, but it is not expected that there will be early Power Pressure Cooker XL settlements. In most cases that proceed in an MDL or state court consolidated proceedings, after a certain period of time initial trials, also known as bellwether trials, take place. The purpose of these trials is for the parties to get an idea of the types of evidence and arguments that will made, as well as to see how juries will respond to the evidence and arguments. After a certain number of cases have been tried, the parties are in a better position to determine whether a case can be settled.
It is expected that Power Pressure Cooker XL settlements will follow this pattern, although the outcome of any case is never guaranteed and past results are not necessarily predictive of future outcomes.
How a Pressure Cooker Explosion Lawsuit Attorney Can Help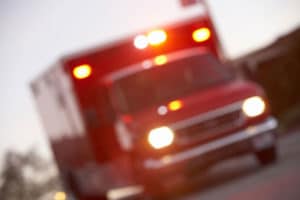 Product makers have a duty to provide safe products. If there are risks of harm associated with their products, they also must provide adequate warnings. If a product maker fails to fulfill this duty, it could be held liable in lawsuits for injuries that may result.
People injured by a defective Power Pressure Cooker XL may be eligible to recover money for:
Medical Expenses
Lost Wages
Pain and Suffering
Scarring and Disfigurement
The families of those killed by a defective product may be eligible to recover money for funeral expenses and the pain that comes with losing a loved one.
The time you have to pursue a claim is limited. Contact us for more information.

Get Help Now.
For more information about a possible pressure cooker explosion lawsuit, contact Attorney Group. After you contact us, an attorney will follow up to answer questions that you might have. There is no cost or obligation to speak with us, and any information you provide will be kept confidential.
Please note that the law limits the time you have to pursue a claim or file a lawsuit for an injury. If you think you have a case, you should not delay taking action.